Ash Class
Year 2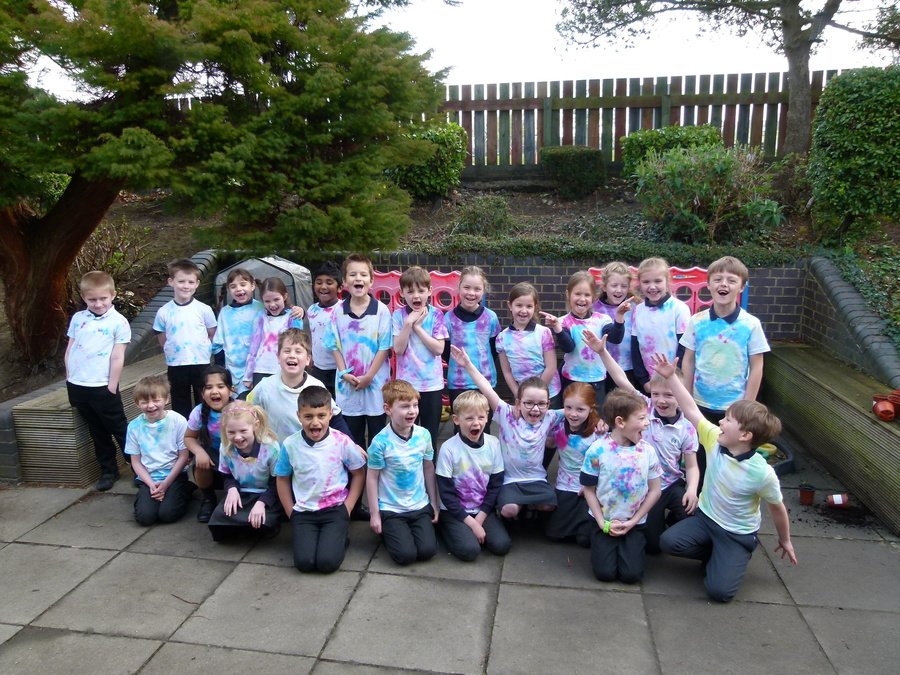 Welcome to Year 2
We hope you had a lovely break and you are ready to continue an exciting year of learning!
Our topic for this half term is 'Muck, Mess and Mixtures'.
English
Texts for this half term:
We will be learning about...
Commas in a list
Subordination (if, when, that, because)
The progressive forms of verbs in the present and past tense
Phonics
Suffixes: -ment, -ness, -ful, -less, -ly
Contractions
Maths
Time
Know the number of minutes in an hour and number of hours in a day
Tell and write the time to o'clock and half past and draw on a clock face
Tell and write the time to quarter past and quarter to and draw on a clock face
Tell and write the time to five minutes and draw on a clock face
Compare and sequence intervals of time
Position and direction
Order and arrange combinations of mathematical objects in patterns and sequences
Use mathematical vocabulary to describe position, direction and movement, including movement in a straight line and distinguishing between rotation as a turn and in terms of right angles for quarter, half and three-quarter turns (clockwise and anti-clockwise)
Computing
Science
Which stuff is stickier?
How is mud made?
What shape is a bubble?
RE
PHSE
PE Days
Please make sure your child has a full, named PE kit. They need indoor and outdoor kit please – T shirt, shorts and trainers are essential items. (See website for uniform & PE list).
Tuesday and Thursday are the PE days for Ash Class.
Metacognition
We are continuing to talk to the children about the language of learning and helping them to understand what goes on inside their heads when they are thinking and learning. This is called metacognition. Hopefully you will hear your child talk about how they learn this term. Alongside this we are looking at the learning powered mind focusing on the four key areas of: resilience, resourcefulness, reflectiveness and reciprocity.
Start of the Day
Please escort your child to the classroom door and wait with your child until the teacher is there to open at 8:45am. We would appreciate it if you can say your goodbyes at the door as the cloakroom can become very busy. The door will close at 9:00am, if you arrive after this time please go round to the office.
End of Day
KS1 children finish at 3.25pm. Parents should wait outside the class door as usual. In the interests of child safety, please do not enter the school building at the end of the day. If you wish to speak to your child's teacher then please be patient and wait until the teacher is free. Our main priority is ensuring that the children in our care are handed over to their parent or carer.
Please let school know if somebody else is picking up your child at the end of the day.
Ash Class Spring 2 timetable (subject to change)
Year 2 long term plan
Homework:
Spellings will not be tested weekly, instead we will be teaching spellings in school daily. Children are encouraged to keep practising key spellings at home!
To improve the fluency and accuracy of times tables, the children in Year 2 have access to Times Tables Rockstars! The children will be tested weekly on their times tables so keep practising at home to beat your time.
Welcome to Year 1 and 2 powerpoint
E-safety:
http://www.childnet.com/parents-and-carers
PHSCE
Maths:
English:
Growth Mindsets: help your child try new things - CBeebies ...
www.bbc.co.uk/cbeebies/grownups/help-your-child-try-new-things
Ignore the CBeebies - it's good for all ages