Next Steps: Secondary School, University & Careers
High Schools
We work closely with our local high schools throughout the whole year. This includes visits to school by high school bands, year 7 tutor visits and the headteacher assemblies. Pupil leaders from the local secondaries help out at our events such as sports days.
Our pupils go on to all local schools - Harrogate Grammar School, Rossett High School, Harrogate High School, St Aidans, St John Fisher and Nidderdale High School.
Why think about careers in a primary school?
How many times do we ask our children what they want to be when they grow up? Young children, and their parents, are thinking about their futures during the primary years. Research has found that primary aged children can hold harmful stereotypes though, when it comes to careers:
Between the ages of 6 – 8, most children start to develop gendered ideas about careers. These stereotypes follow them into the world of work, affecting the rest of their lives. Watch the video below to see this in action. Watch the video below for a brilliant insight into children's thinking about careers and gender.
By the time they're 10, most children start to think about social class and intelligence. They make and keep assumptions about what opportunities are available to them. They start to abandon fantasy careers, becoming more aware of potential constraints on their futures.
At Coppice, our curriculum is designed to inspire pupils to love learning - to be learners for life. From a careers perspective, our priority is making sure our pupils don't set limits on themselves and their futures. We teach our children to know that there is a whole world of careers open them. We make links to careers in the lessons they have. A recent BBC news article, quoted a report from an international economics group that showed many children, by the age of 7, had already limited their career ambitions for their future. At Coppice, we seek to inspire our pupils to believe in themselves and to have big ambitions for their future.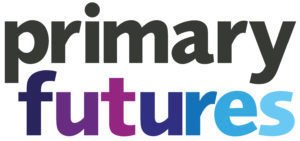 We work with Primary Futures, who connect primary schools with inspirational, diverse volunteers from a range of careers, who come into school to talk to children about their jobs and show how what they are learning at school can lead to an interesting, exciting future. Our in-school activities feed children's curiosity, break down gender stereotypes and opens their eyes to future possibilities.