Welcome to another exciting half term Coppice Valley!
Thank you for your continued support with your child's education. Here is some important information to help things run smoothly
PE Days
Please make sure your child has a full, named PE kit. They need indoor and outdoor kit please – T shirt, shorts and trainers are essential items. (See website for uniform & PE list). Year 3 have double PE on Thursdays and Year 4 have PE on Tuesdays and Thursdays for this term only.
Start of the Day
Please escort your child to the classroom door and wait with your child until the teacher is there to open at 8:45am. We would appreciate it if you can say your goodbyes at the door as the cloakroom can become very busy. The door will close at 9:00am, if you arrive after this time please go round to the office.
End of Day
KS2 children finish at 3.30pm. Parents should wait outside the class door on the patio. In the interests of child safety, please do not enter the school building at the end of the day. If you wish to speak to your child's teacher then please be patient and wait until the teacher is free. Our main priority is ensuring that the children in our care are handed over to their parent or carer.
Safeguarding
Please let school know if somebody else is picking up your child at the end of the day.
For E-Safety and other safeguarding advice, see our Safeguarding pages
Homework
Read together, enjoy books and bedtime stories and do some times tables practice.
Communication
As always, if you would like to discuss or chat about anything, we are available for a quick catch up at the start of the day at 8.45am or after school when all the children have been dismissed. For an appointment, please contact the office in person, by phone (563760) or email admin@coppicevalley.n-yorks.sch.uk
Welcome Meeting: Tuesday 10th September – Apple and Sycamore welcome event at 3:00pm in Sycamore Classroom.
Autumn Term Learning Plans
Run for your lives the Vikings are coming! So are the Angles! Oh, so are the Saxons - this is getting a bit predictable now isn't it!?
This half term our topic is called 'Traders and Raiders'
We are learning about the time period between the Romans leaving and 1066.
Our topic focus for this half term is history and geography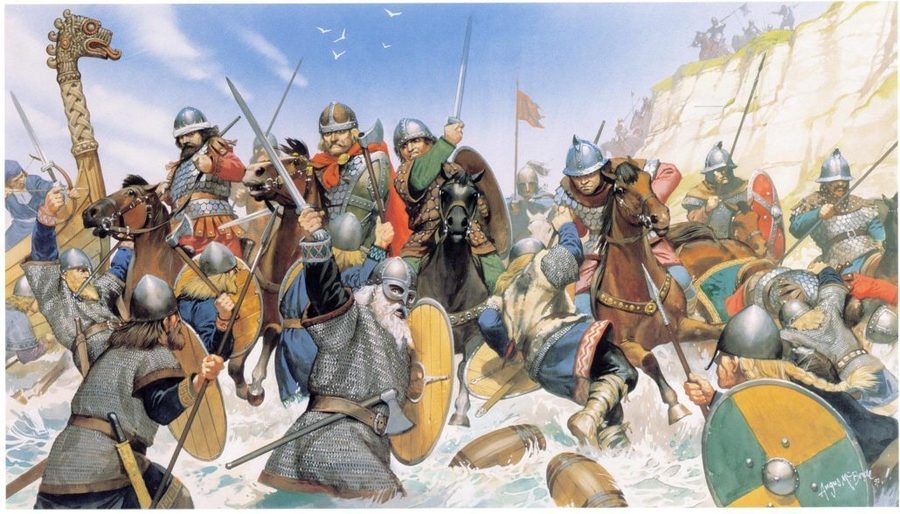 Our Class Read this term: Viking Boy by Tony Bradman
A great read with magic, adventure and lots of gory bits (it is the Vikings after all!)