As school is partially opening for specific year groups, all of our teachers are needed in school to plan and teach the returning children. Therefore, home learning will look a little bit different from now on. We will now be using the Government's Oak Academy and will post your timetable of work for the week on our class pages. If you have any questions regarding the work that has been put on please email info@coppicevalley.n-yorks.sch.uk where Mrs Knowles will be picking up emails.
Please only use this email address to contact Miss Hawkins where a response is not urgent as we cannot guarantee that it will be checked daily. But feel free to send anything that you wish to share with her.
If your child's circumstances have changed in any way during this period away from school then please email the class teacher on the class account above.
Here is your home learning for this week: Mon 29th June - Fri 3rd July

Year 4 English - Character Description
Click on the lesson to be taken to the relevant page
Year 4 Maths - Solving Measure and Money Problems (continued)
Click on the lesson to be taken to the relevant page
Year 4 Science (1 lesson) and Geography
Click on the lesson to be taken to the relevant page
Want more? BBC Bitesize have many daily lessons on lots of different subjects. Click here for the Year 4 page.
Feel free to continue sending me pictures of what you are getting up to and working through your CPG books if you wish.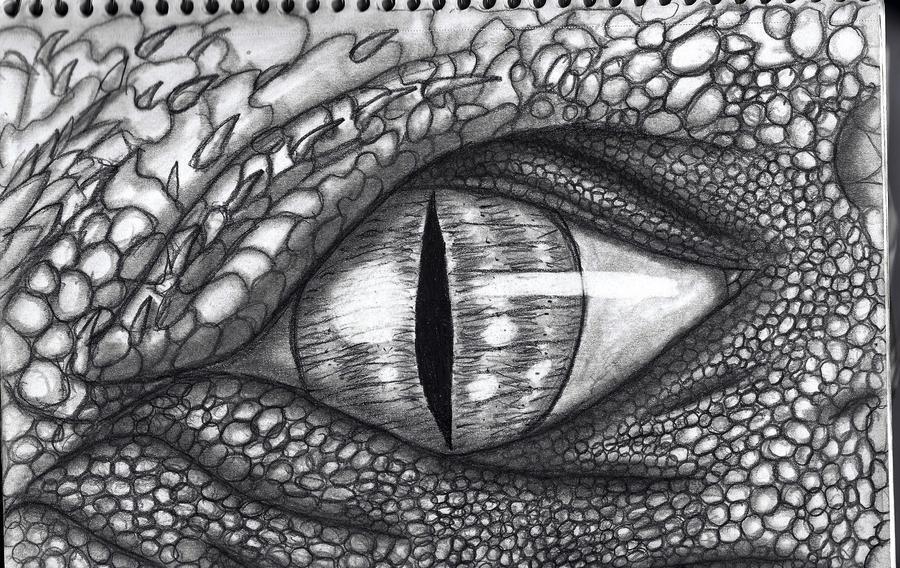 Below is the final art lesson of this half-term. It's time to draw your dragon eye!!
Please send me your finished pieces! I would love to be able to share them on the school facebook page.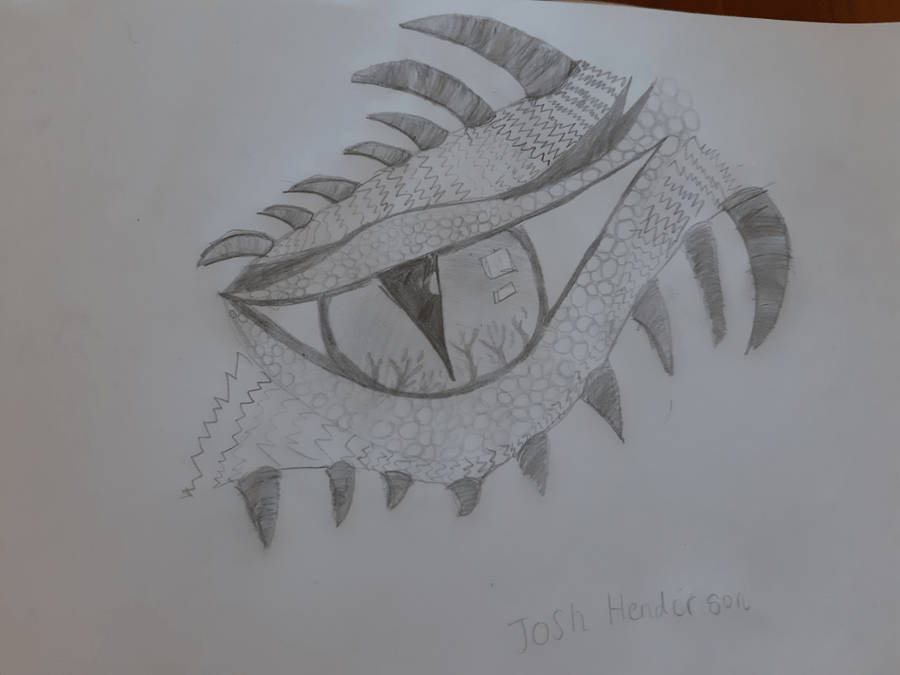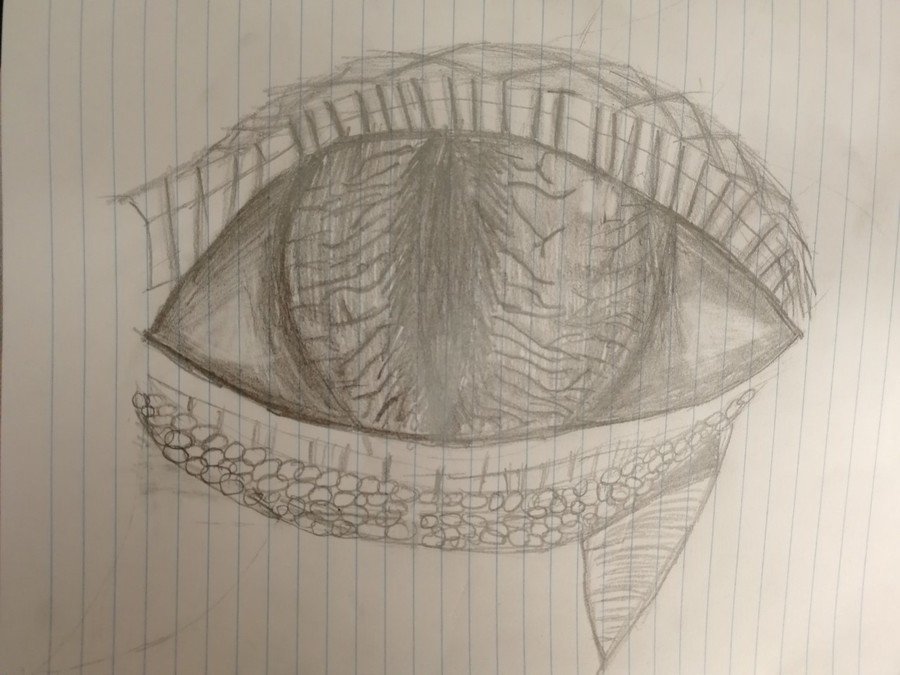 Creative Coppice is back! Have a go at making a face in the cubism style, inspired by Pablo Picasso.
So we all feel that bit more connected, I'd love to share other things you're all getting up to.
Stella took a trip to Bolton Castle. Looks so pretty there!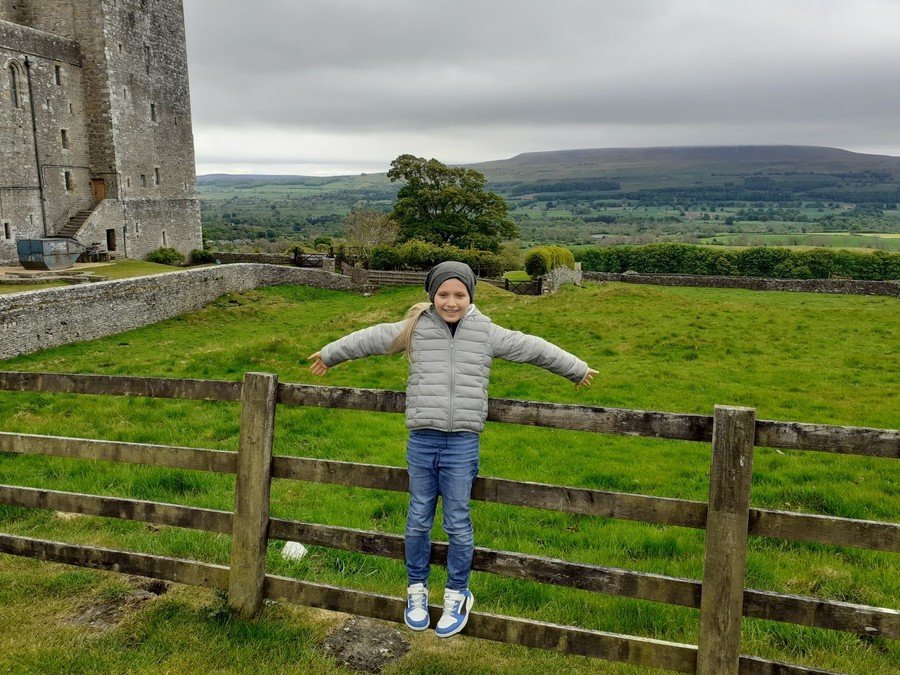 Ella-Mei now has chickens!! They are called Hotdog and Pom Pom.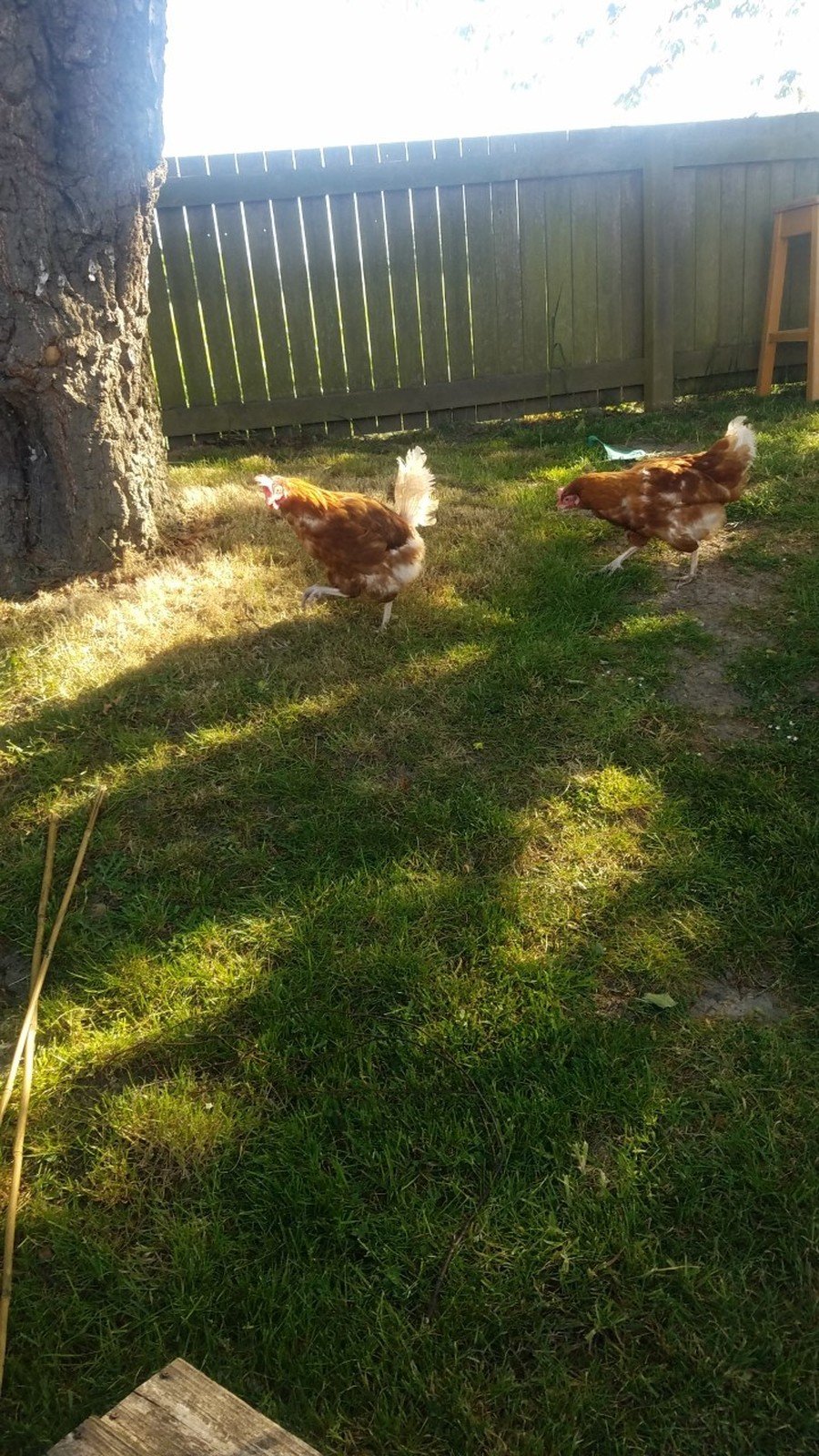 Josh mid water fight with his little brother...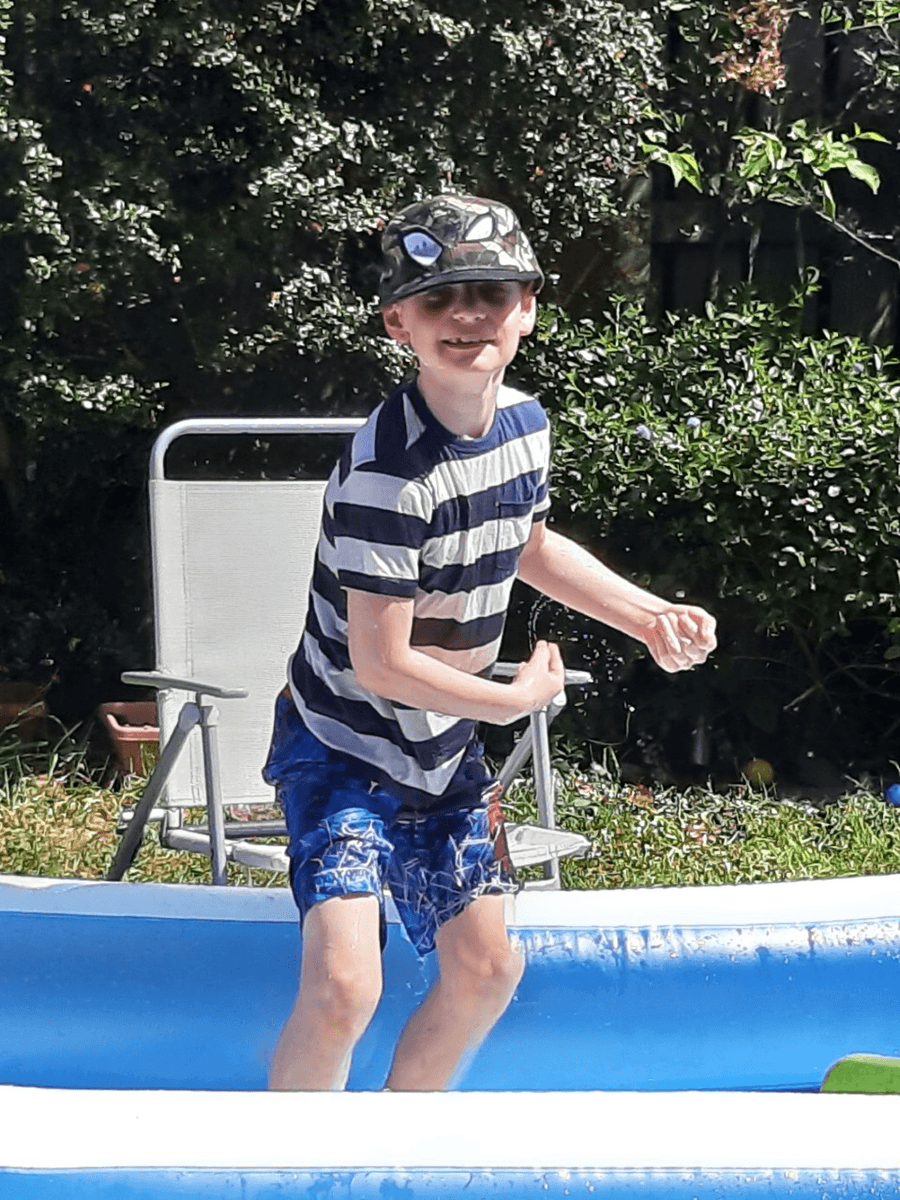 Catherine keeping up the skipping practice...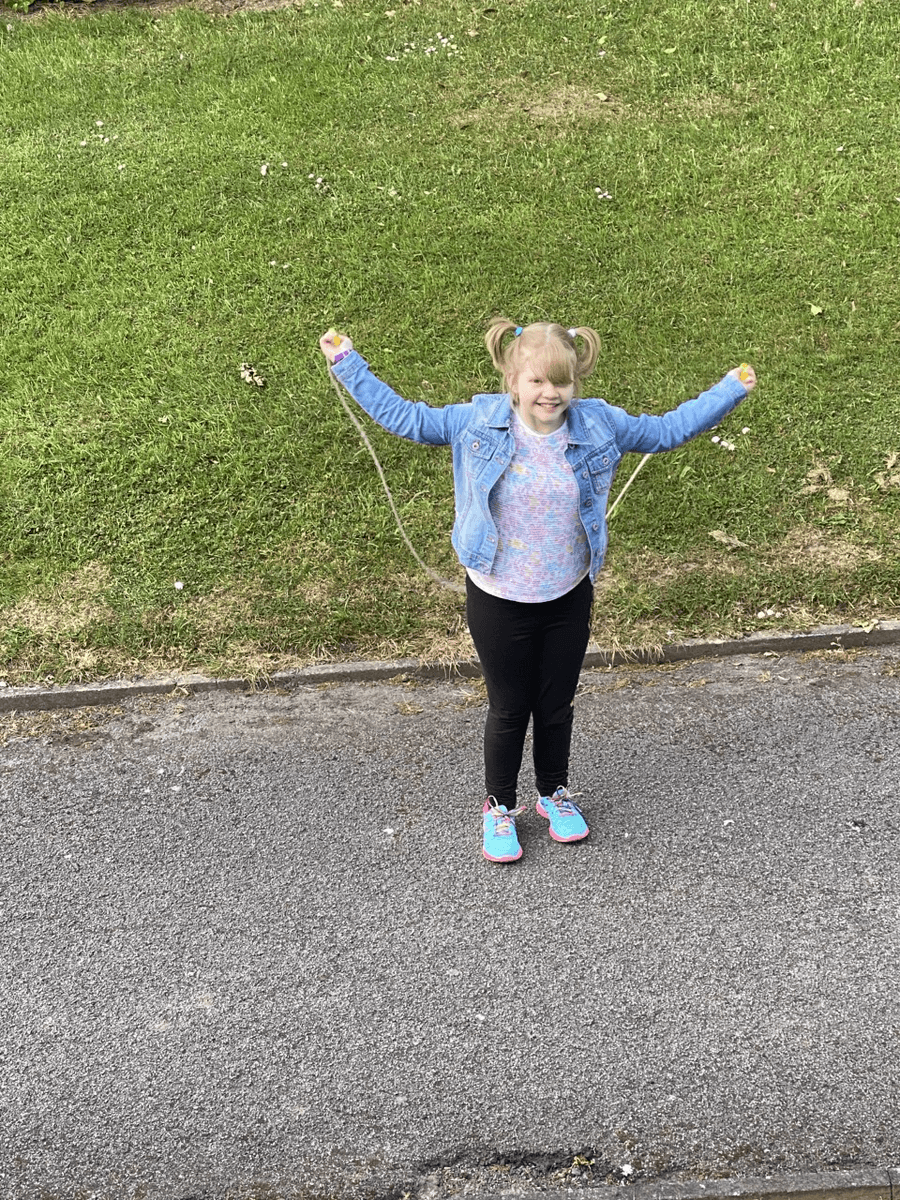 Lily has been busy planting seeds this week. She also went on a wildflower hunt, spotting and matching different wildflowers she found on her daily walks.
Jacob found a pond he'd never seen before at Nidd Gorge on his bike ride.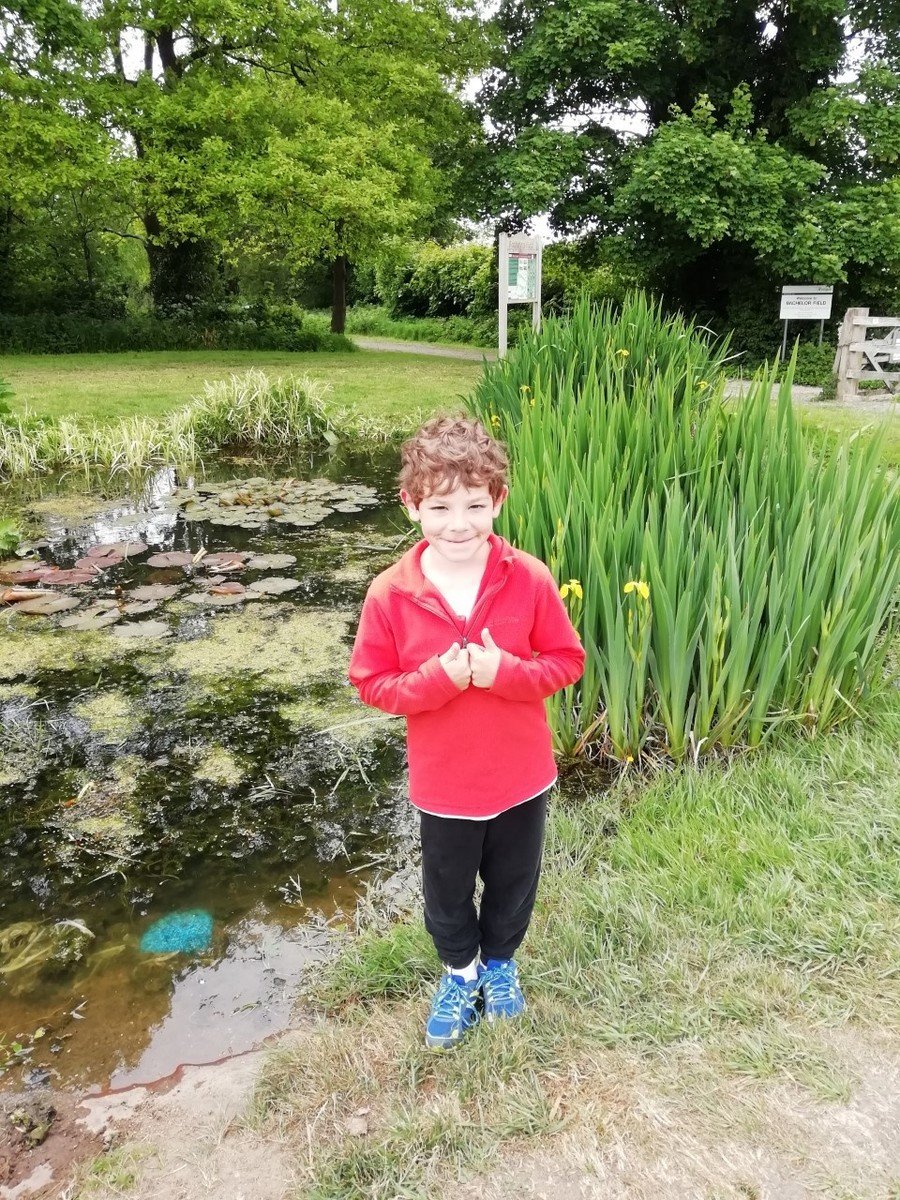 One of last week's tasks was to make an advert for a new pet food. Josh made a video! What a great idea. This is brilliant Josh!
Happy Birthday Connor!! Connor celebrated his 8th birthday this week. Look at that cake!!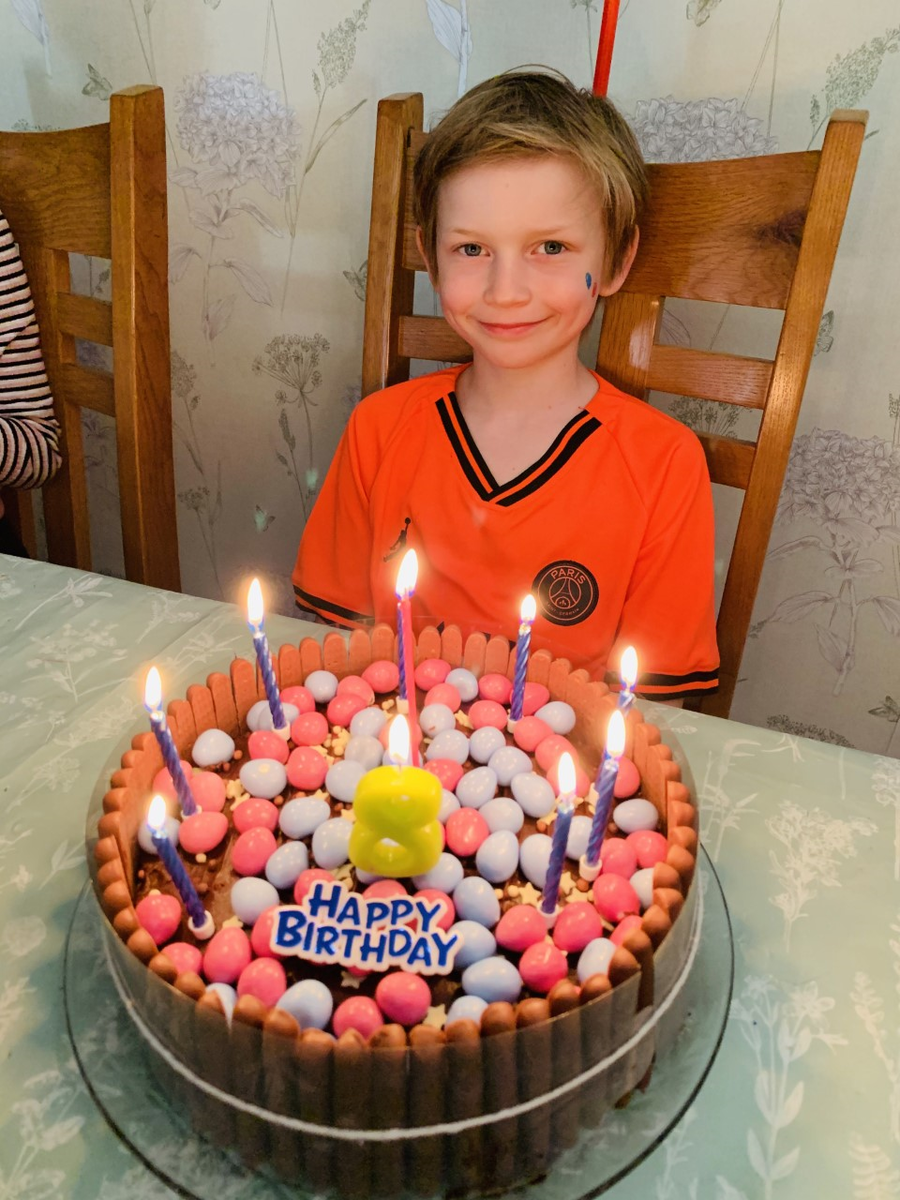 Oliver helping out at home with some DIY and gardening...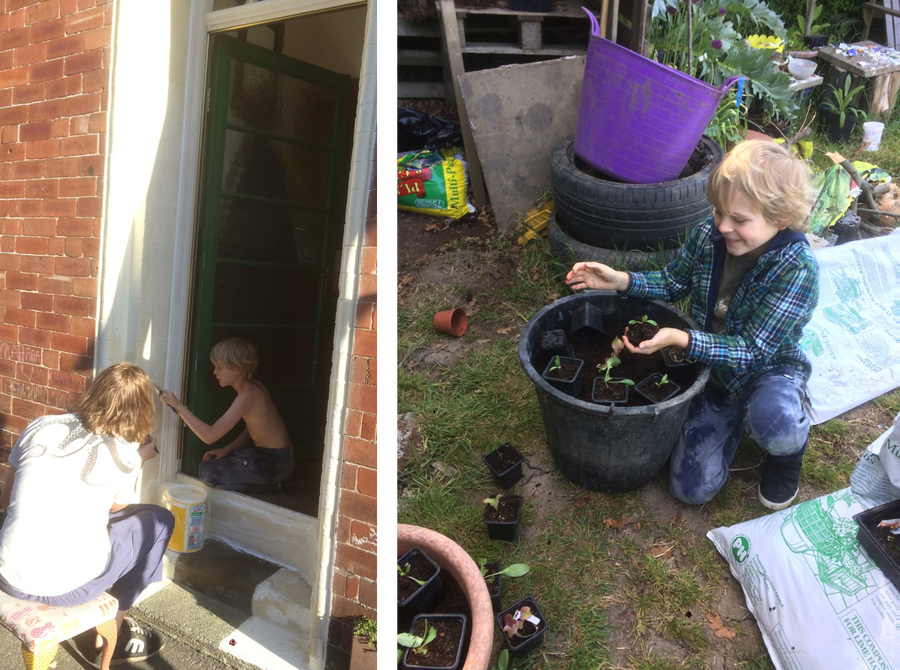 Connor with his Aqua Dragons that he got for some Science investigations. So cool!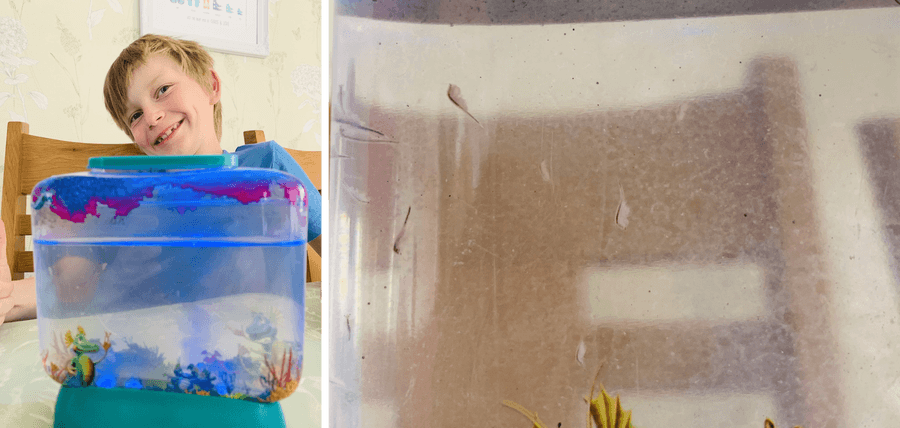 Hannah making the most of what's on our doorstep with a lovely walk around Knaresborough...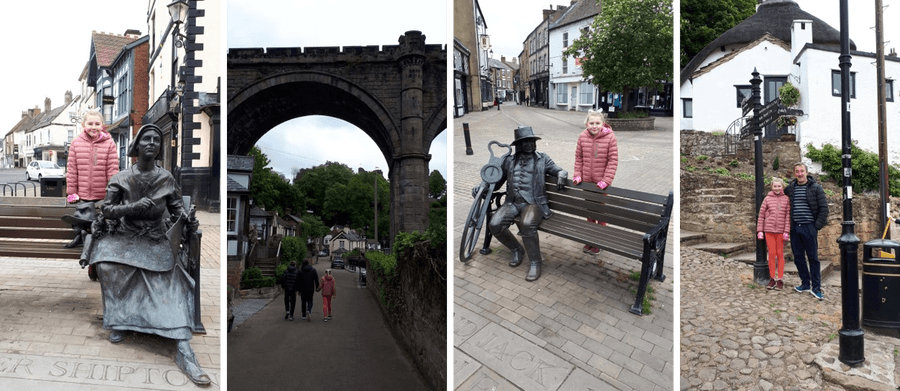 Lily at one with nature...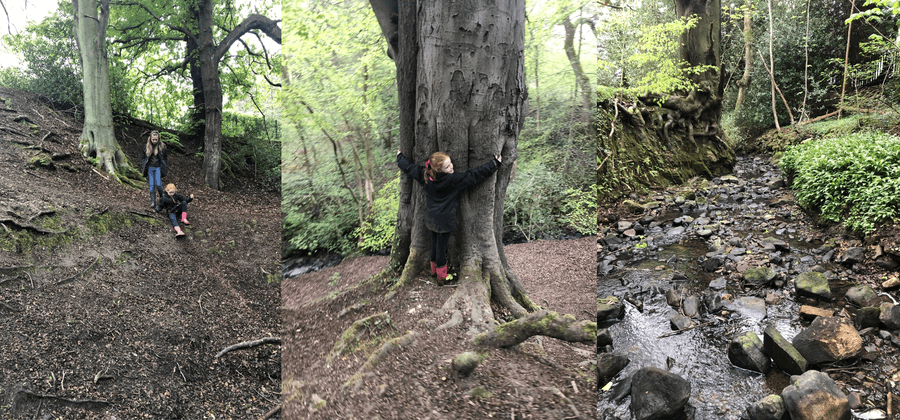 Connor practising proper health and safety with his goggles for a science experiment!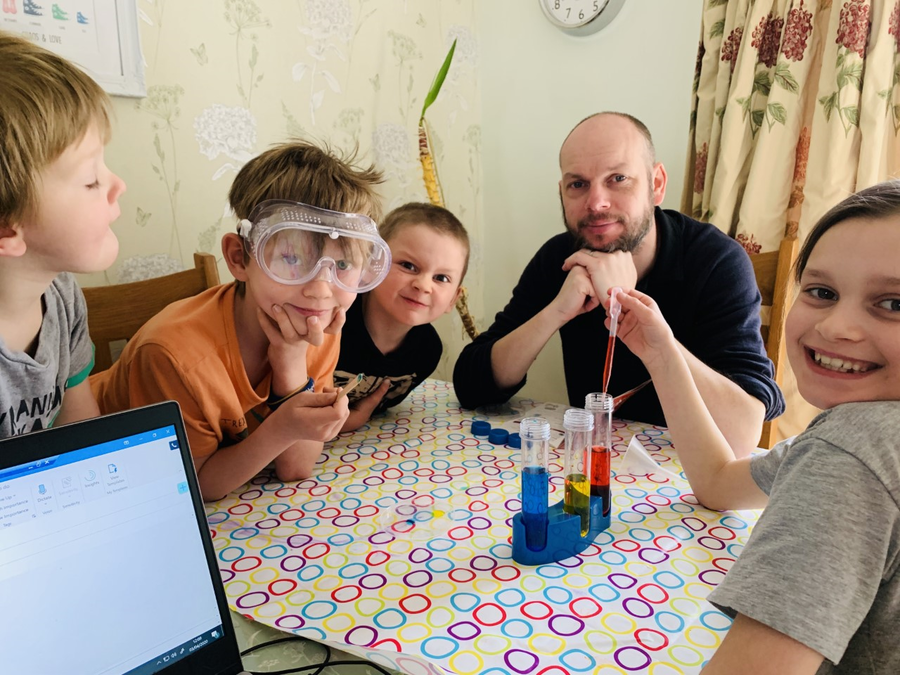 Spotted on Hannah's daily walk, a 100th birthday banner for Captain Tom Moore! She also managed to pick up a bunch of wildflowers on her way. So pretty!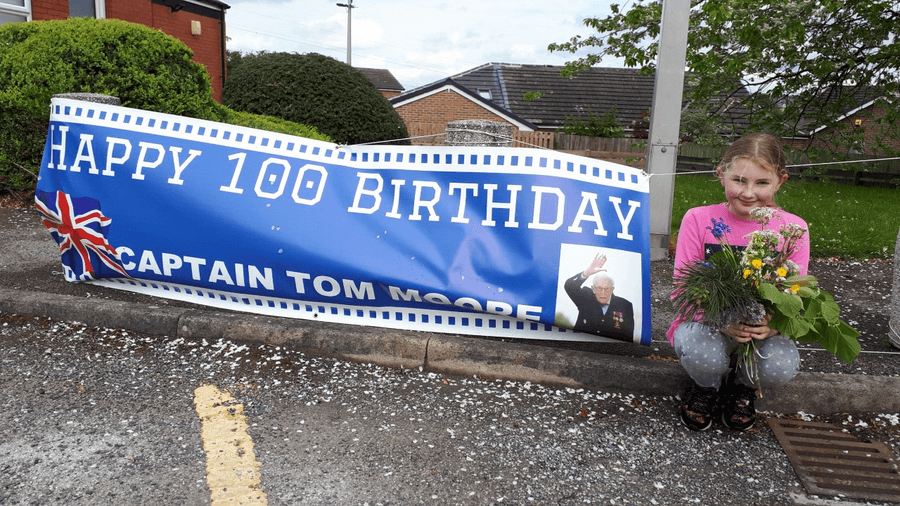 How amazing is Connor's family's rainbow window display!!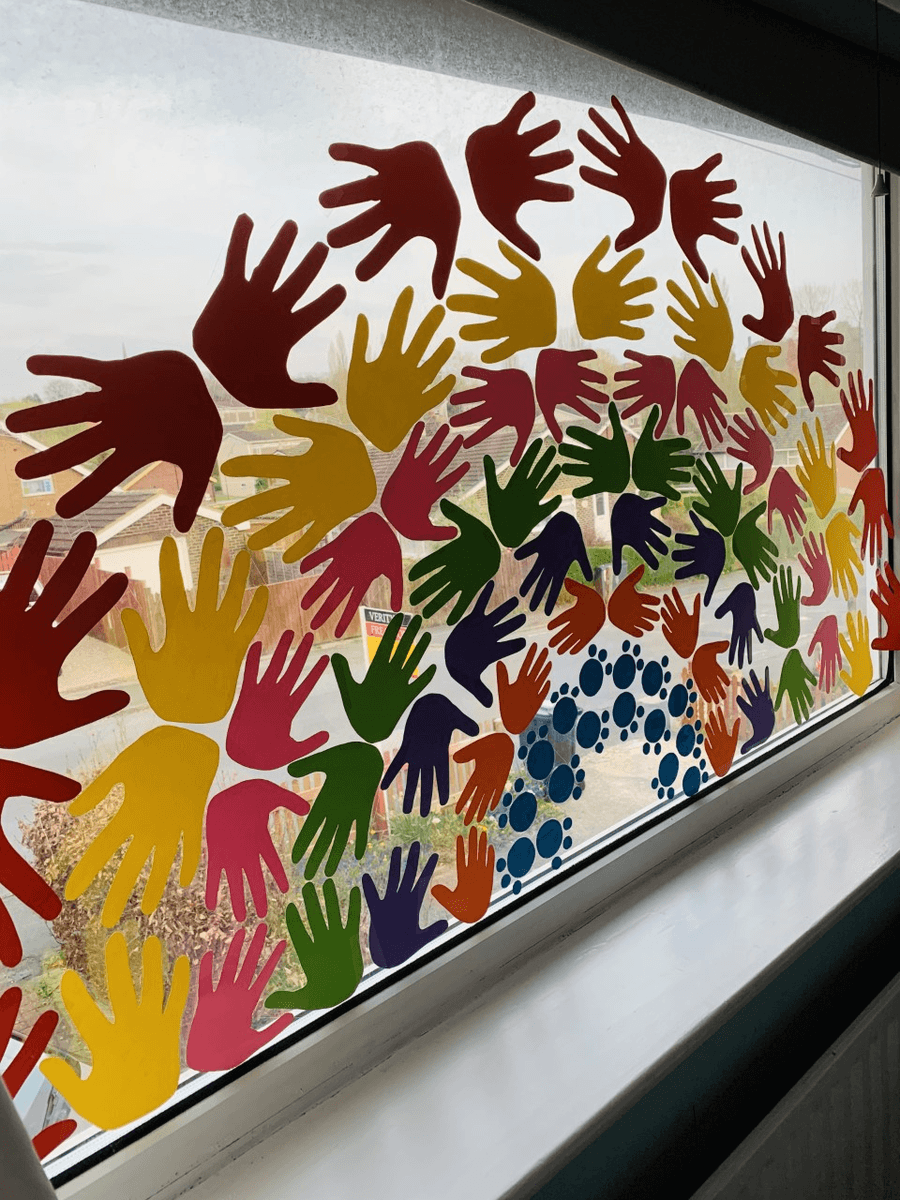 Happy Birthday to Oliver! He had a mango birthday cake, had a treasure hunt and made his own piñata filled with sweets! Then he had some fun blowing bubble snakes that turned into some pretty cool art! Sounds like an amazing day!!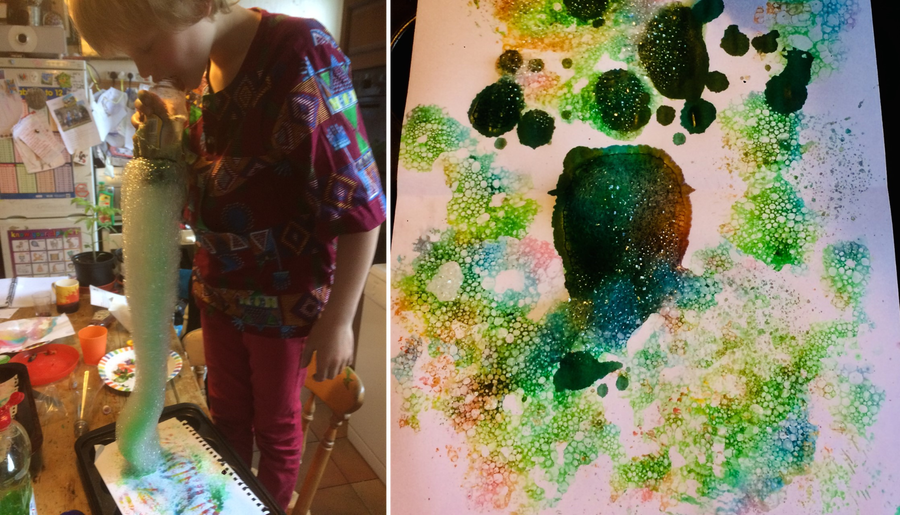 Jacob used watercolour pencils to create some beautiful hearts in time for Clap for Carers on Thursday night. Such a wonderful idea.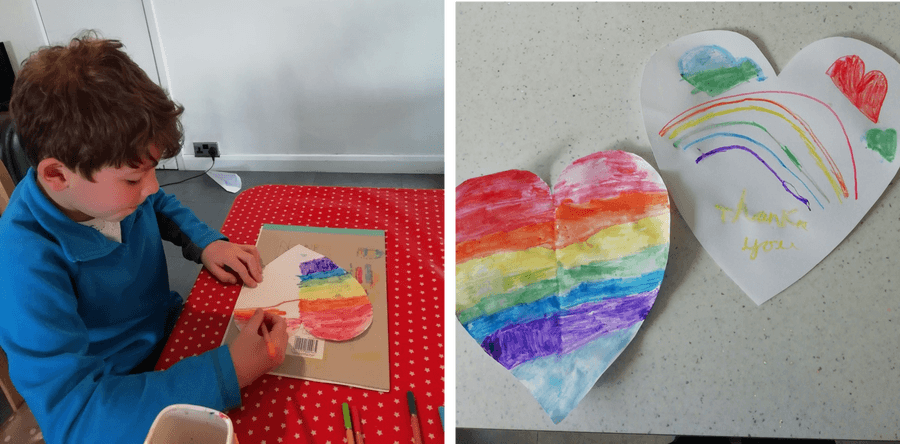 Harry and Hannah camped out in their garden! What a great idea!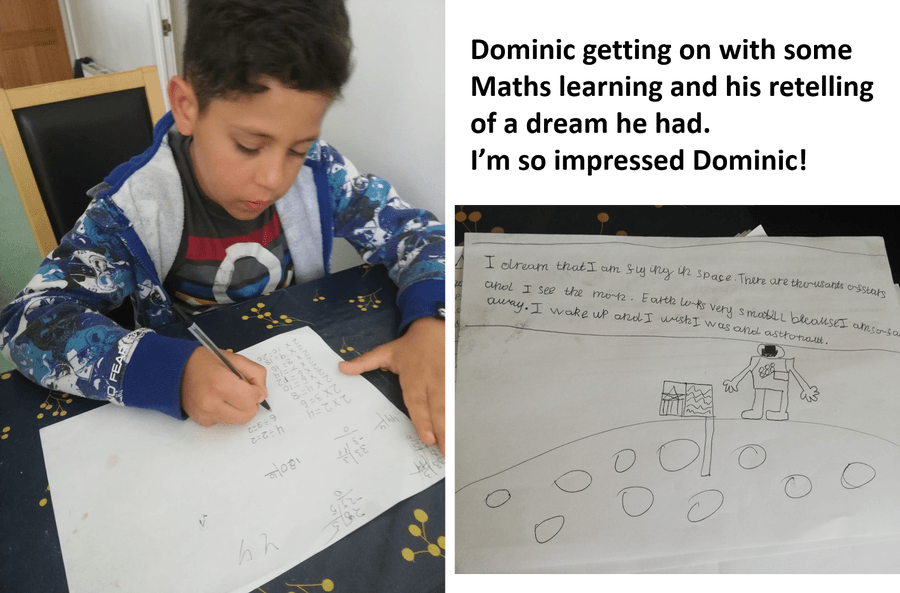 Ella-Mei has been busy connecting with nature. She came across a little fish with interesting red markings and even found a very tame goldfinch in her garden!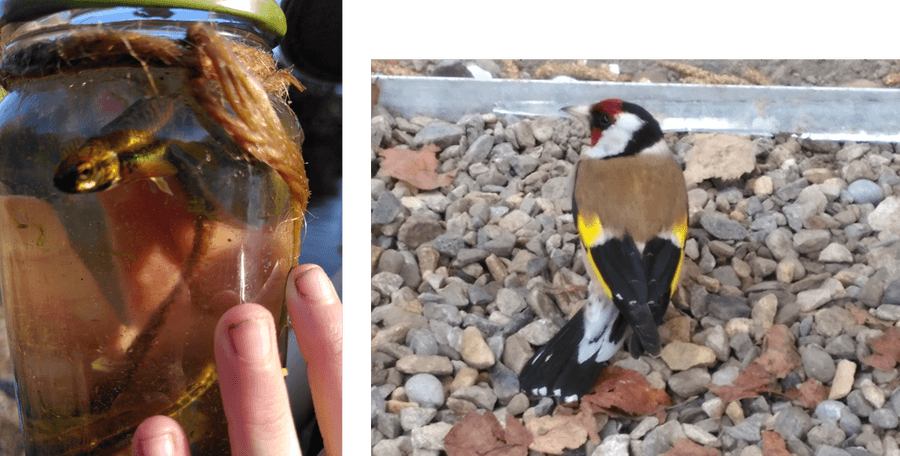 Catherine making her own breakfast (I approve of the marmite) before getting stuck into some board games at the weekend.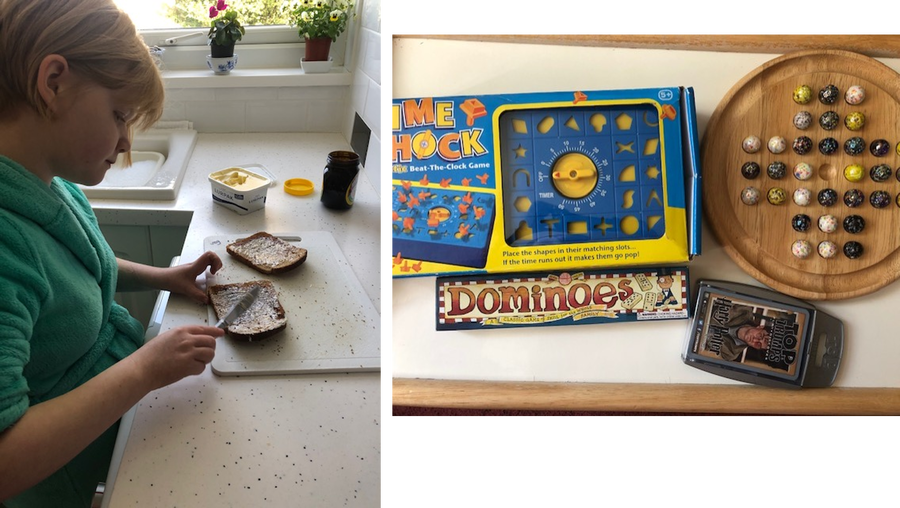 Hannah rustling up a tasty pizza...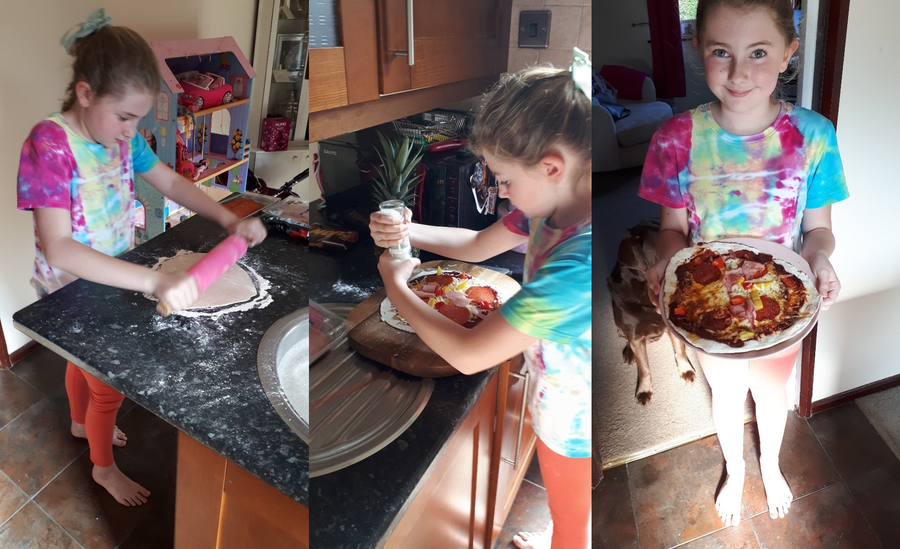 Lily's adventures to the beck...a great way to make the most of the weather!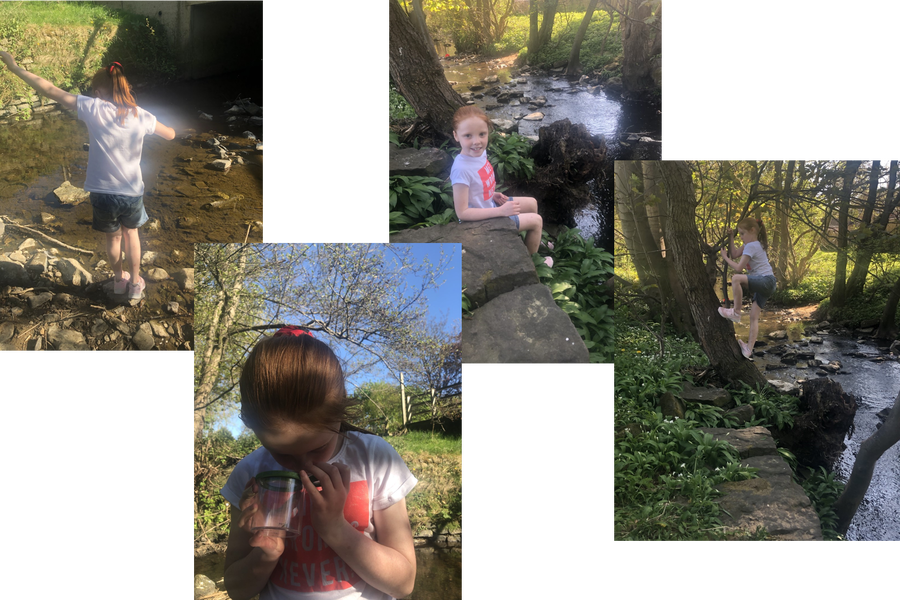 Hannah's family walk along the Ripon canal...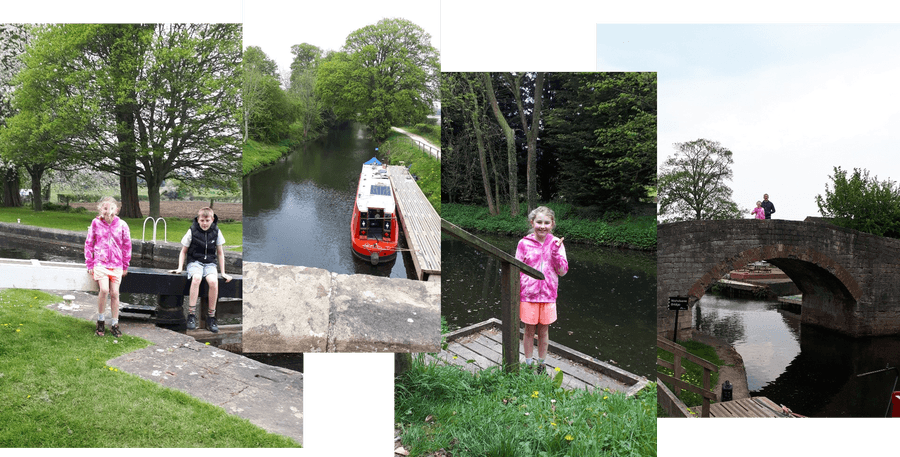 Izzy being a star pupil and helping out around the house...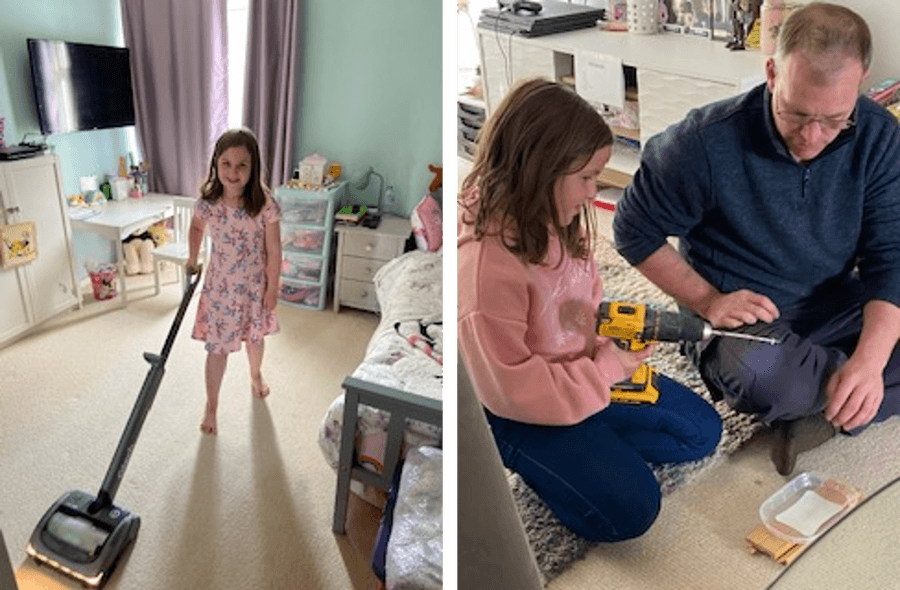 Ella-Mei's chocolate mug cake! All the ingredients in the mug and then cooked in a microwave! I'll be sure to add this recipe to the Apple Class Cookbook I'm working on!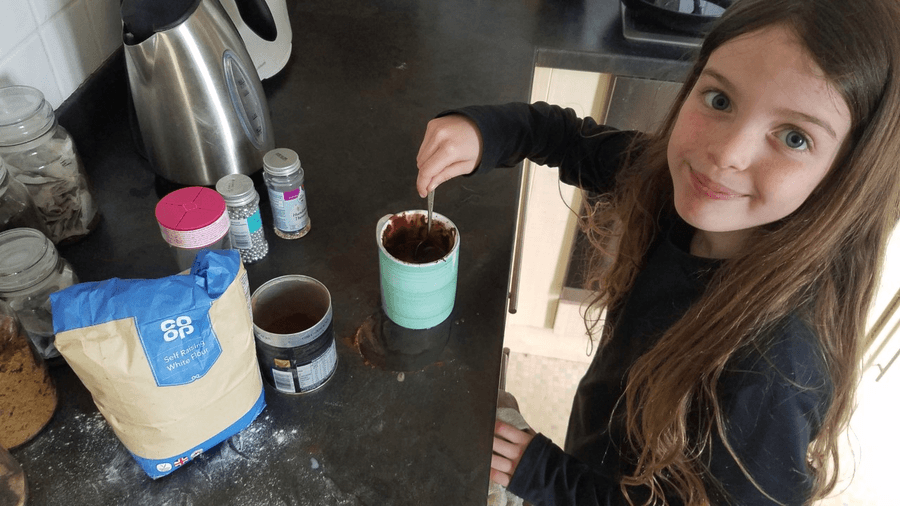 Izzy making her own play dough. What a great idea!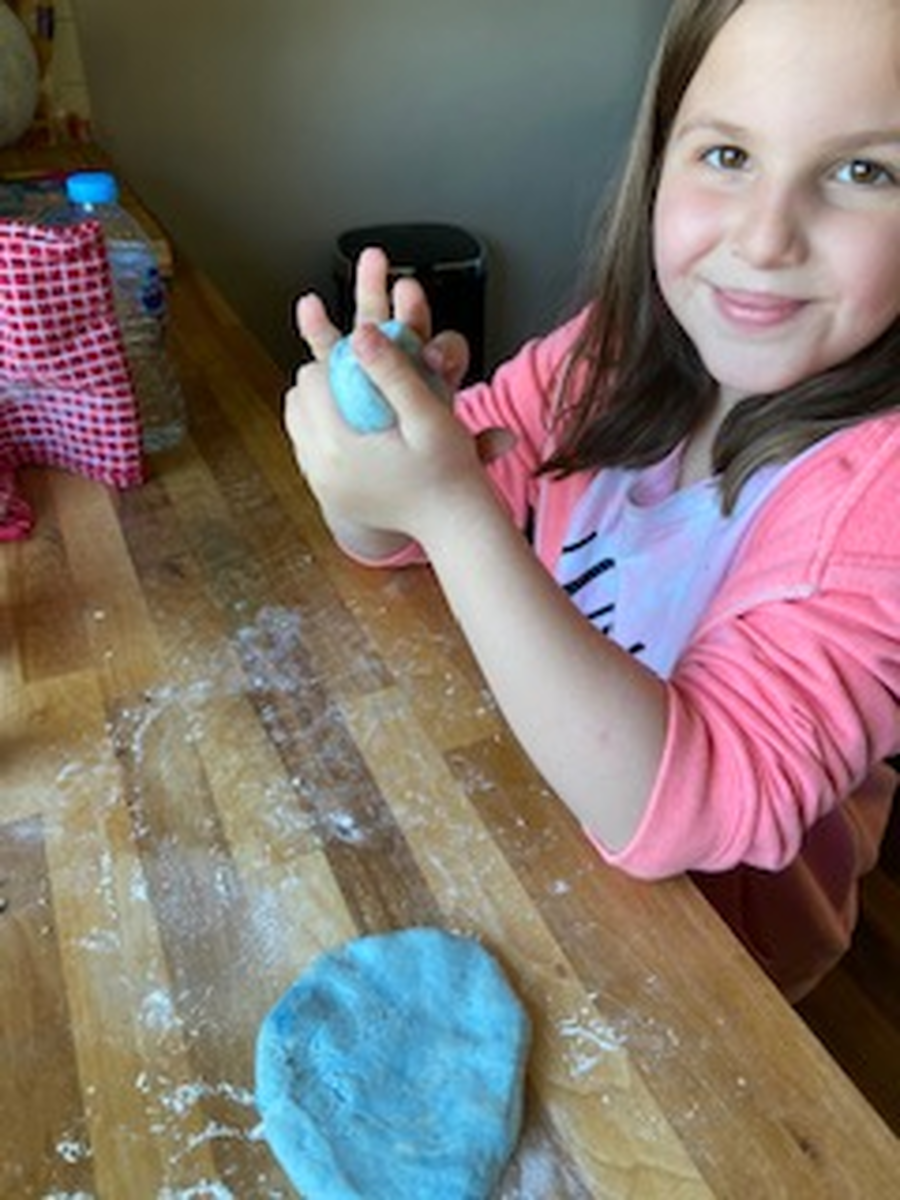 Ella and Ami created some stunning posters to display on their door to celebrate and promote Earth Day 2020. Amazing work ladies!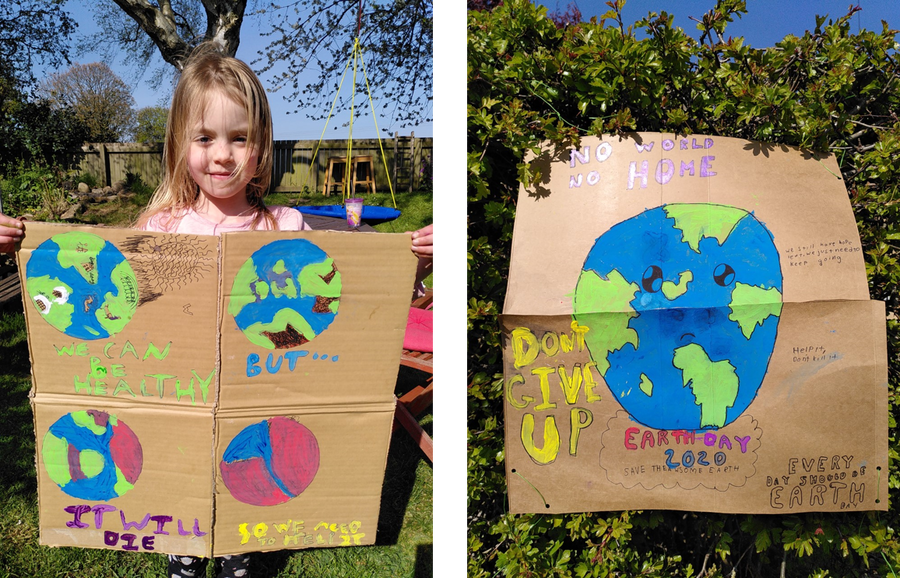 Josh drew around his hand in different positions and then made those outlines into animals! This is such a brilliant idea!!
Ellie's latest baking creations. Number shaped Victoria sponges and a plum crumble. They look yummy!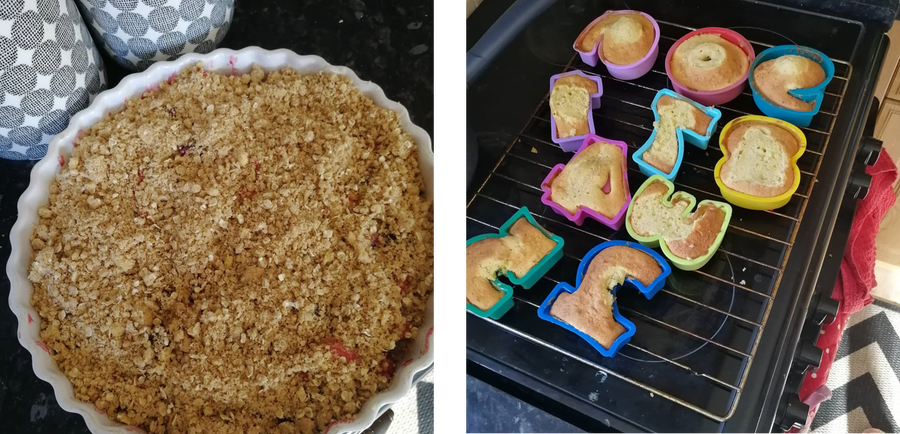 Esme recreated Van Gogh's iconic Sunflowers painting. How great is this?!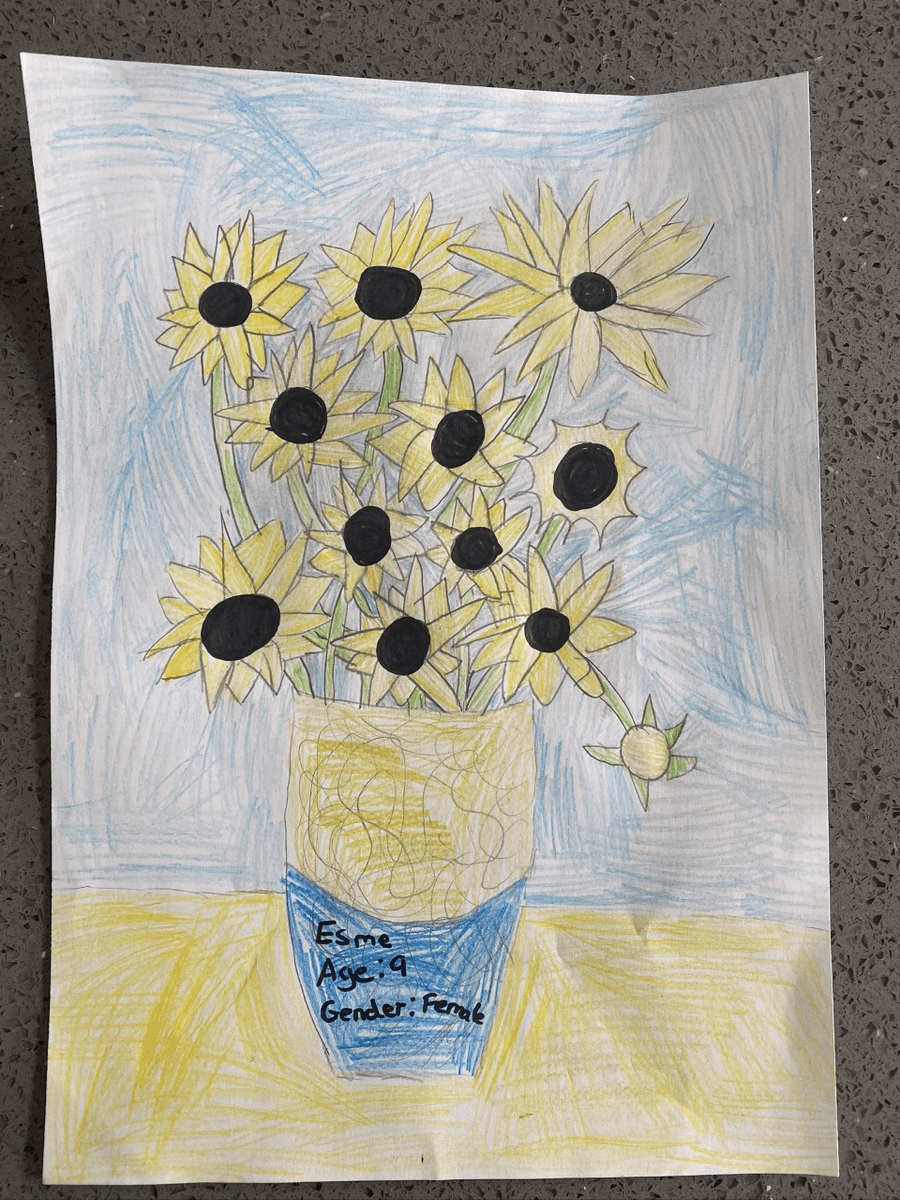 Esme used nature to create Art! What a great idea!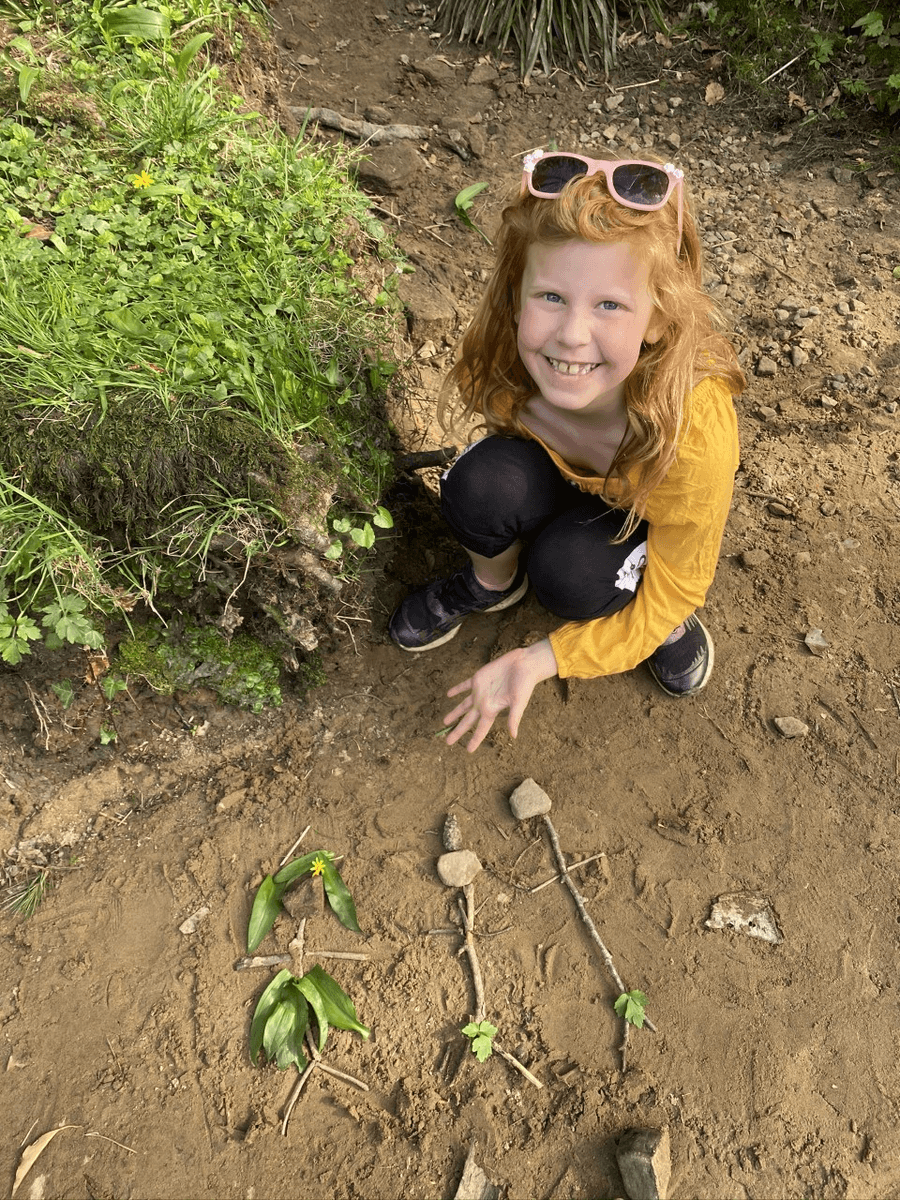 Catherine's wonderful poem that even made it's way onto StrayFM! Well deserved Catherine!
Stella's adorable Easter card. I love that she's even used the daffodil she dissected in science to add decoration!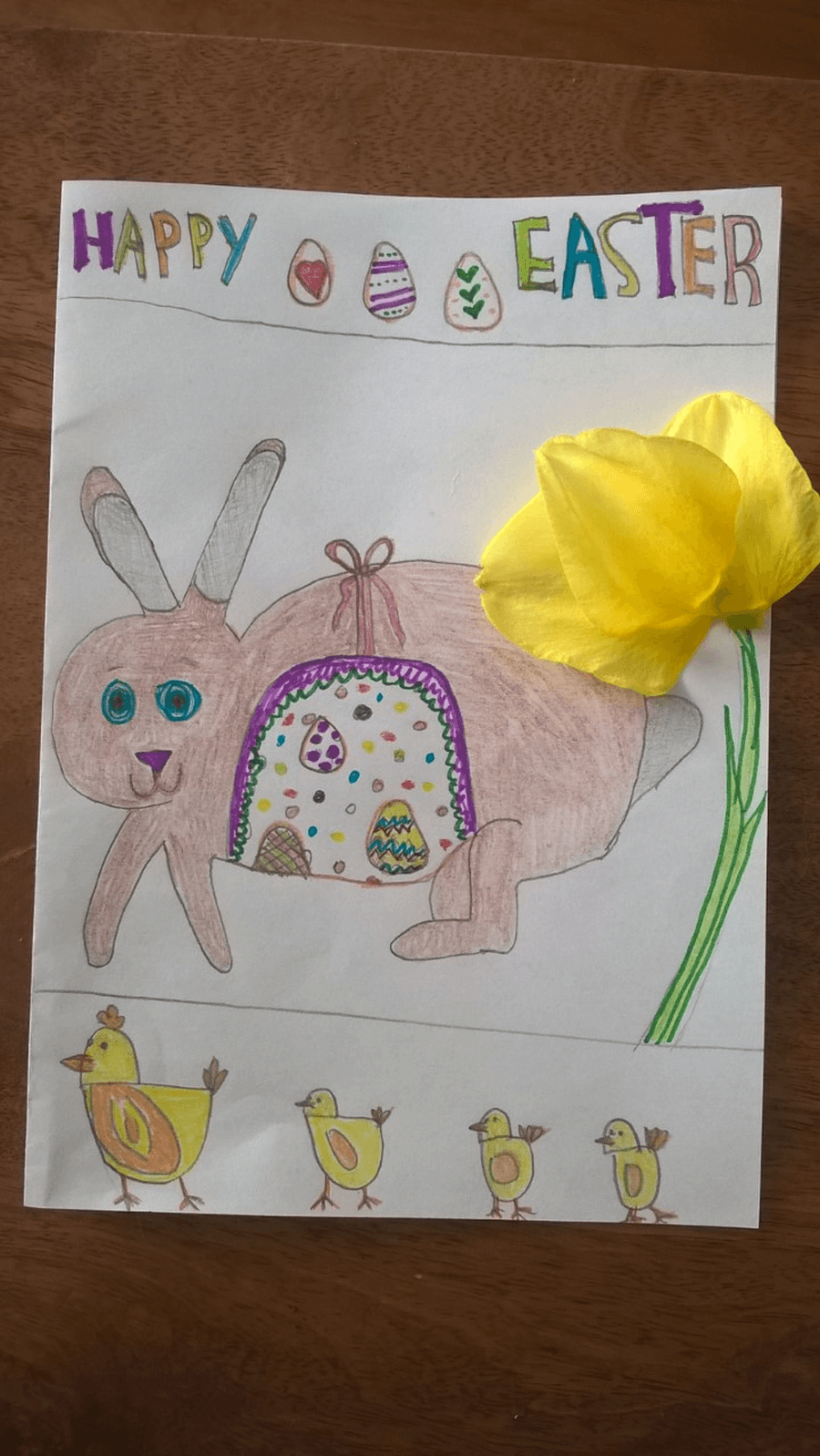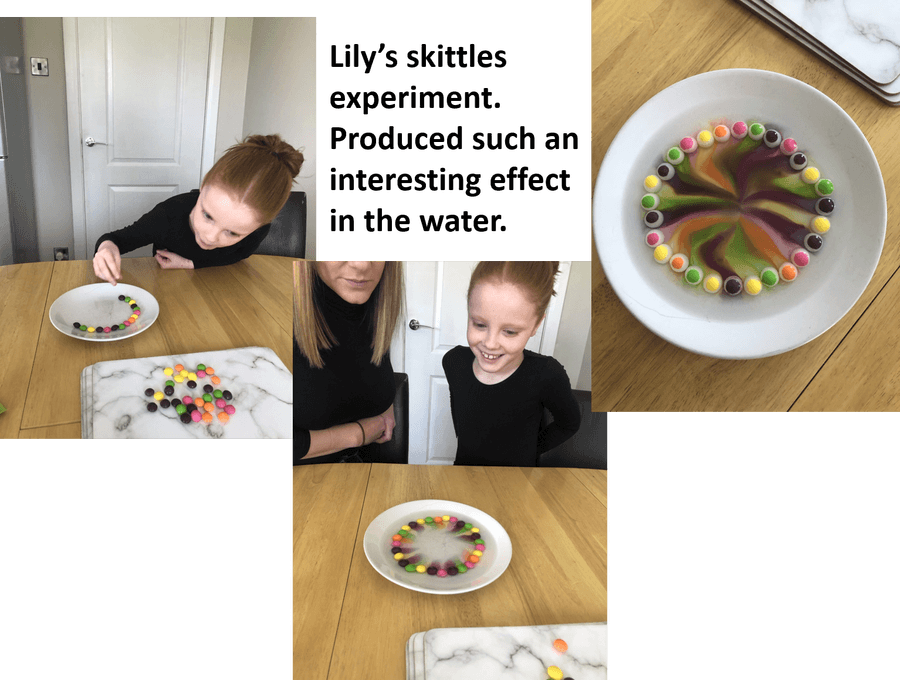 My favourite way to spend my one outing per day - exploring! This place that Hannah found looks beautiful!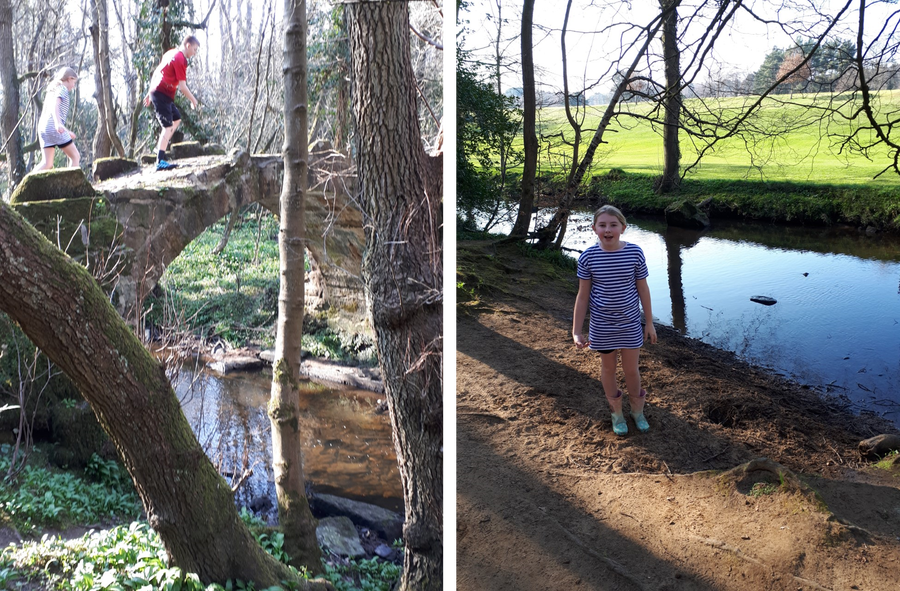 Ella Mei and Ami's puppet show. How awesome is this?!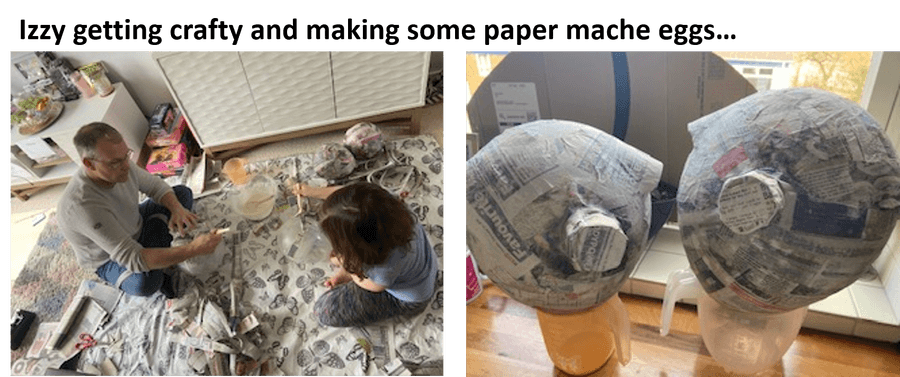 Oliver's magnificent window art...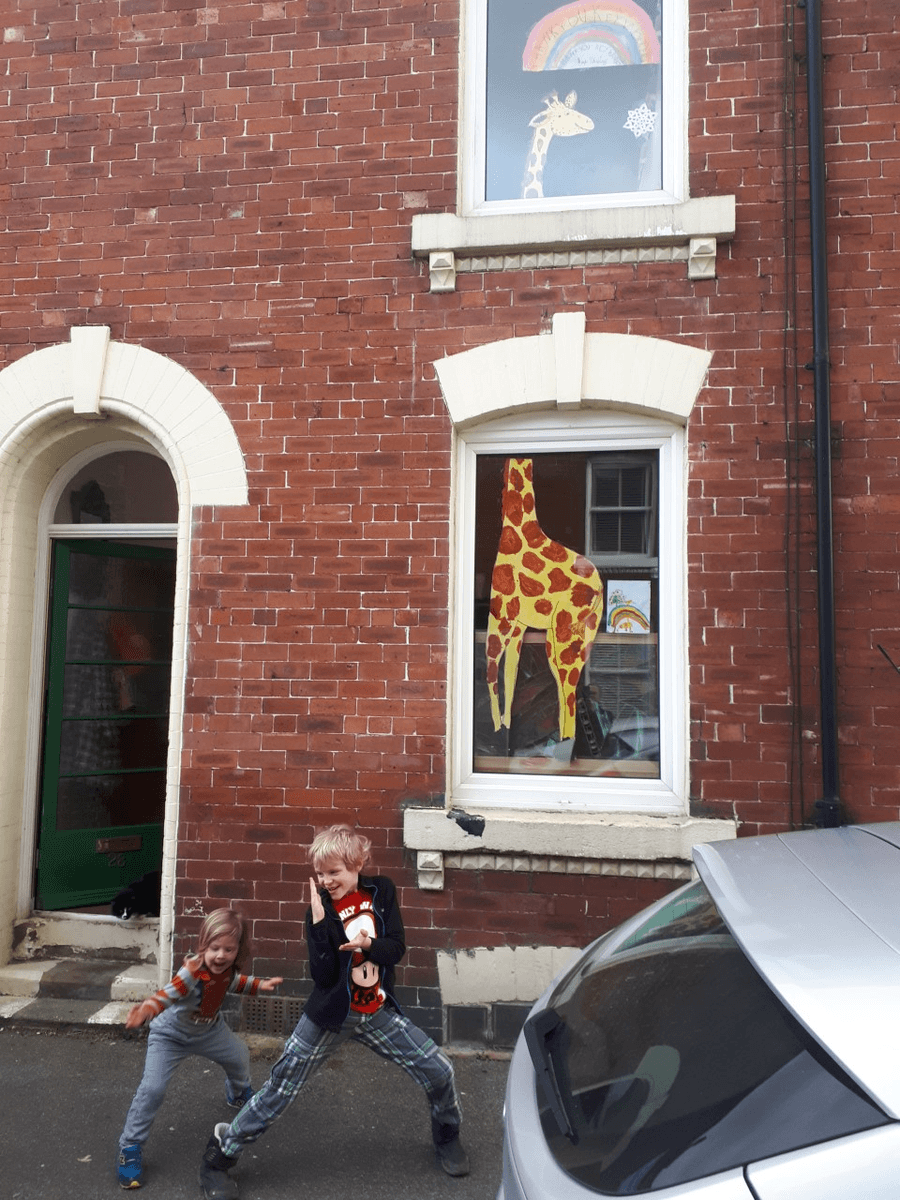 Ella making paper mache eggs. I can't wait to see the final product!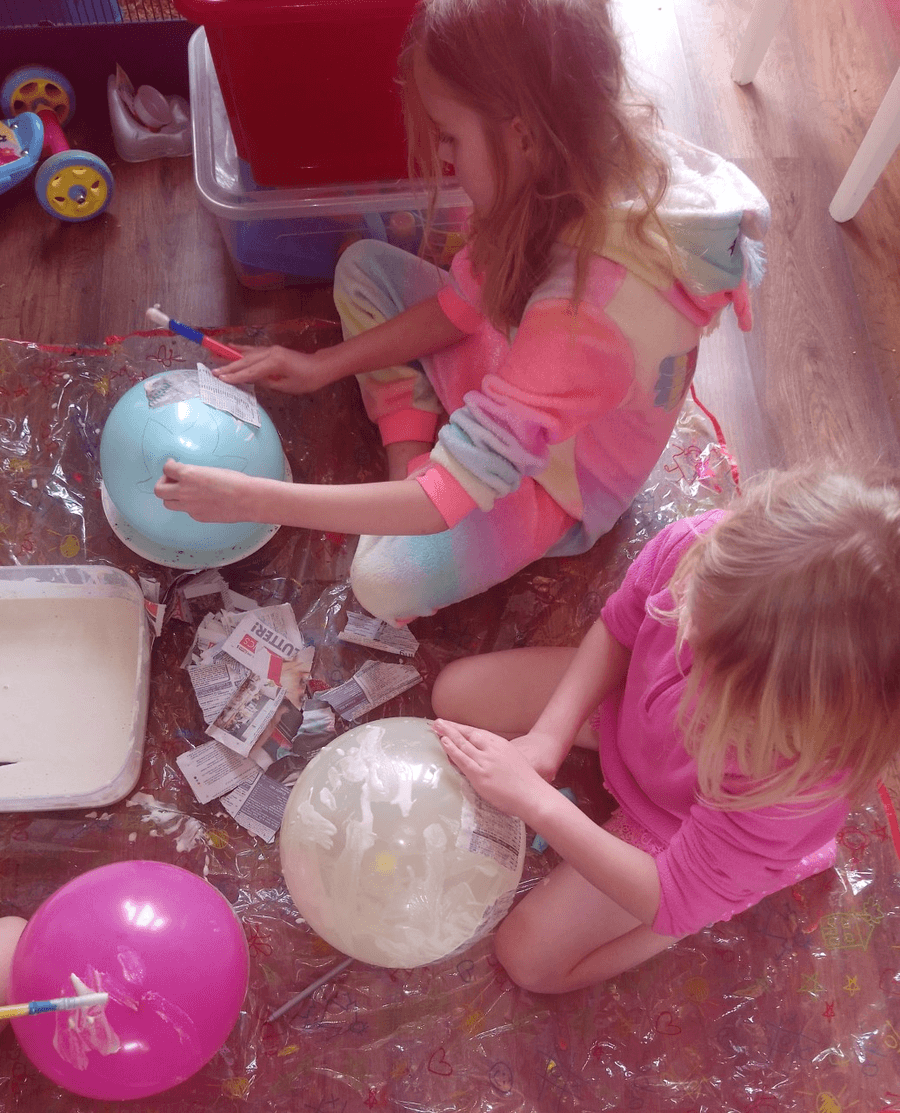 Izzy's homemade bird feeder - what a great idea!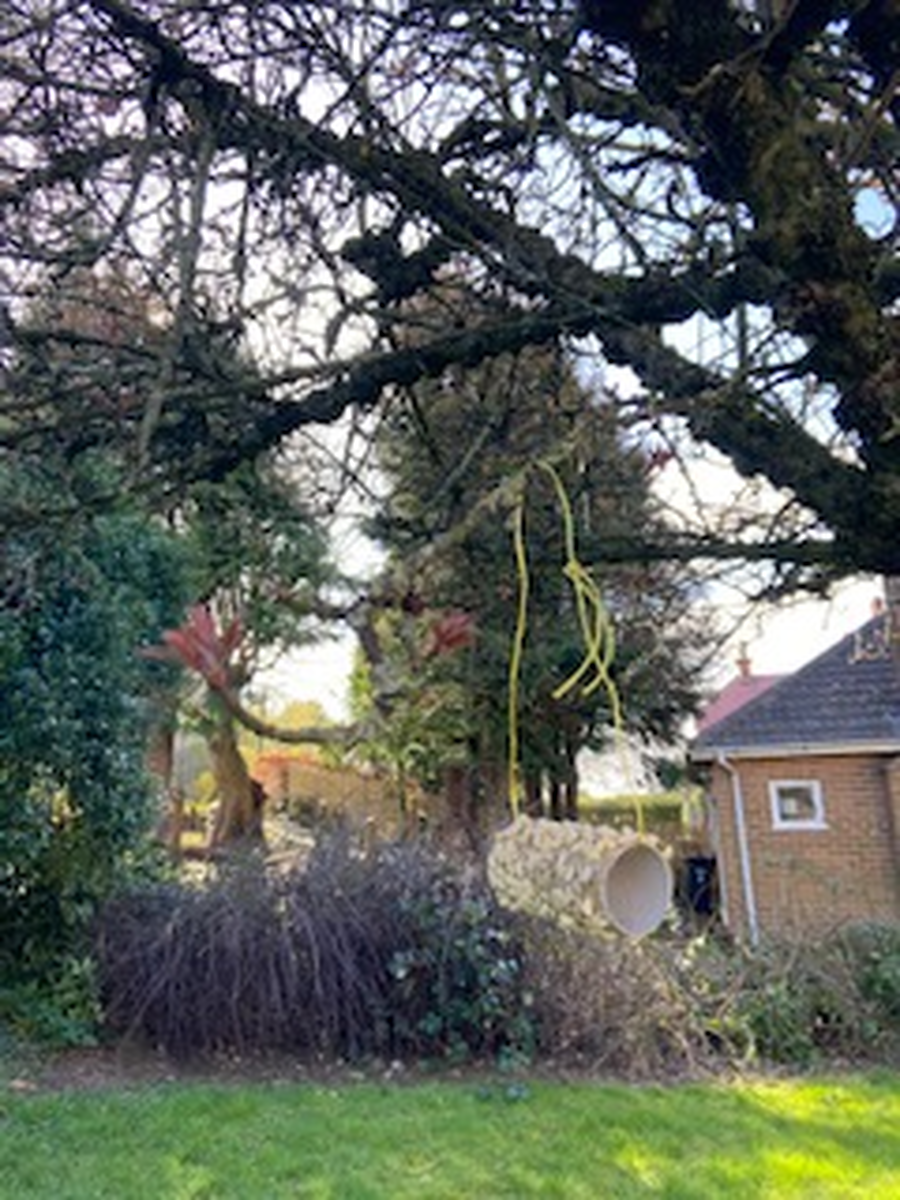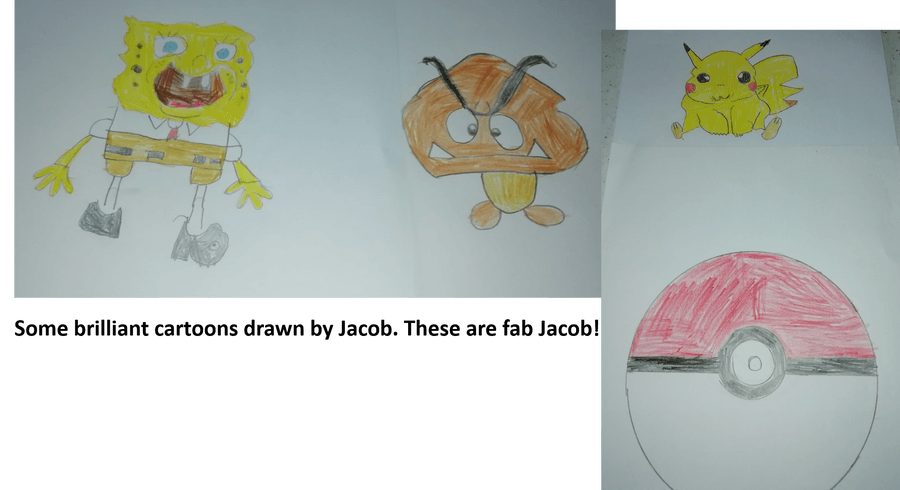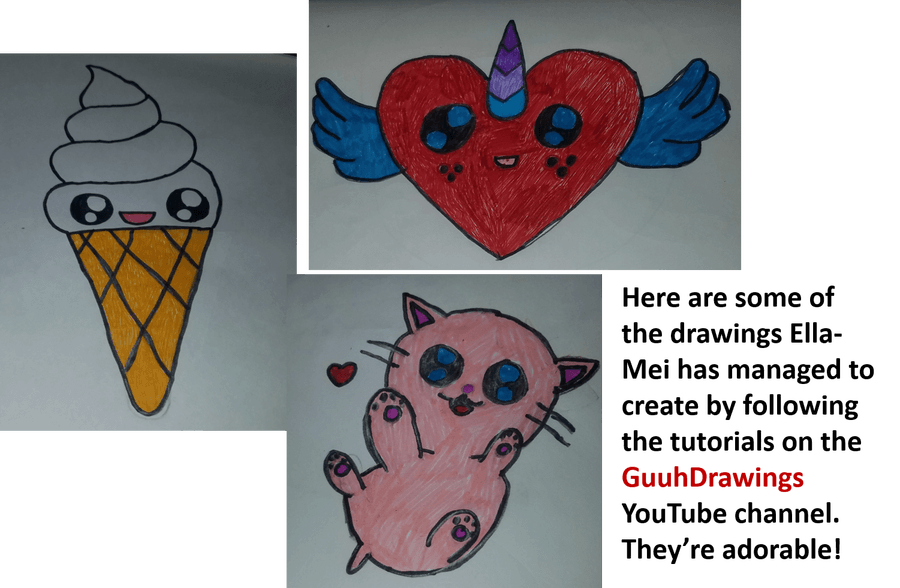 Examples of work created from the Pete McKee YouTube workshops:
Stella tackling a huge jigsaw with help from her furry friend. I spy Snow White!
Lily and her impressive Lego house creation...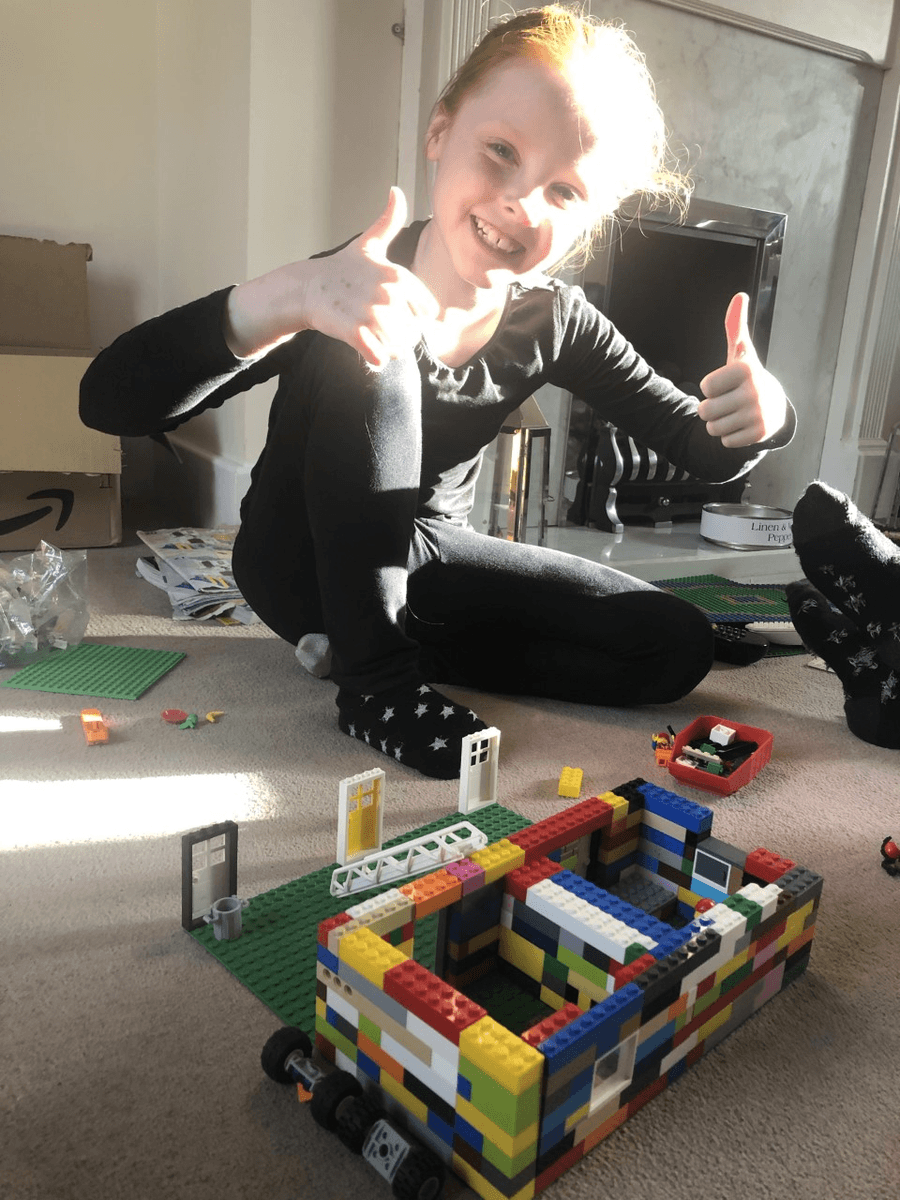 Chef Oliver baking some flatbreads with his marvellous moustache... Oli, I moustache you for the recipe ;)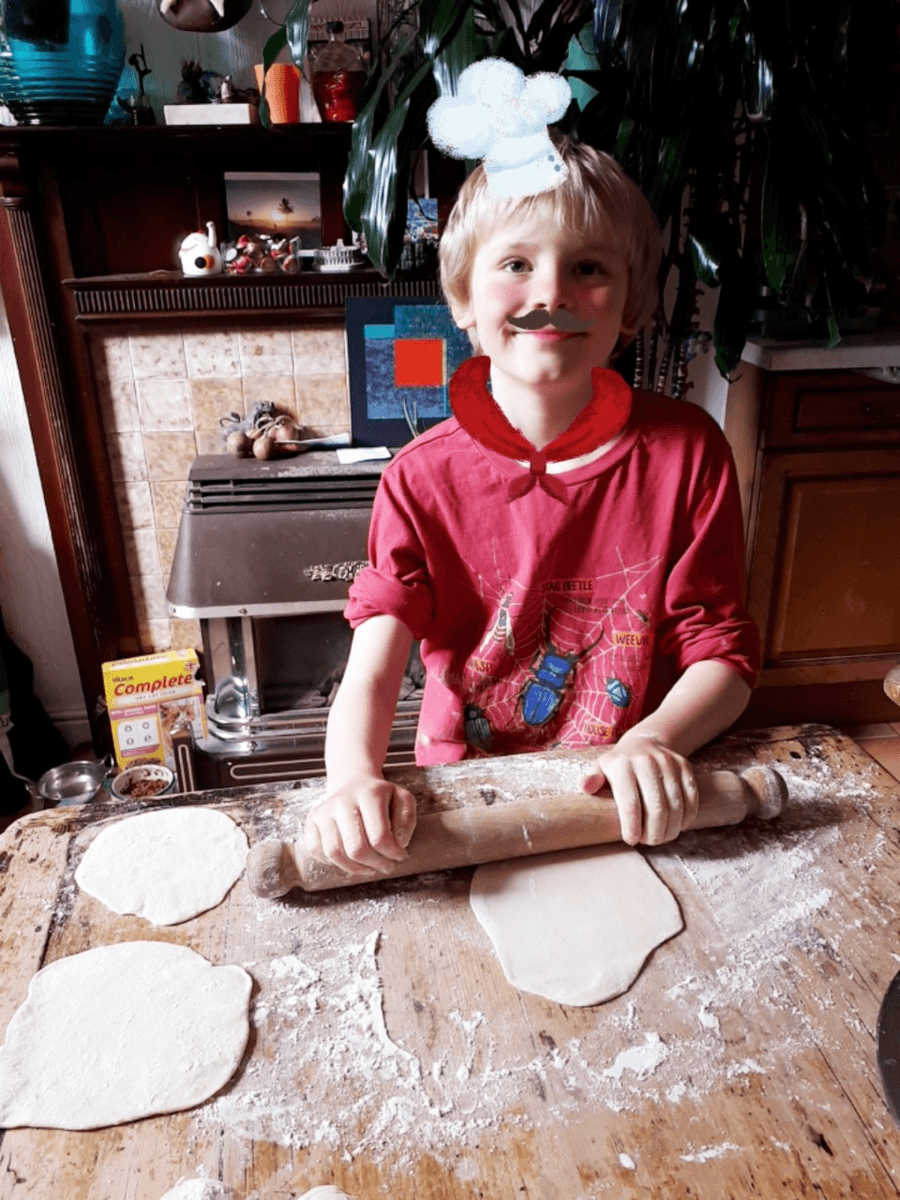 Lily blowing off the cobwebs and getting out for a bike ride...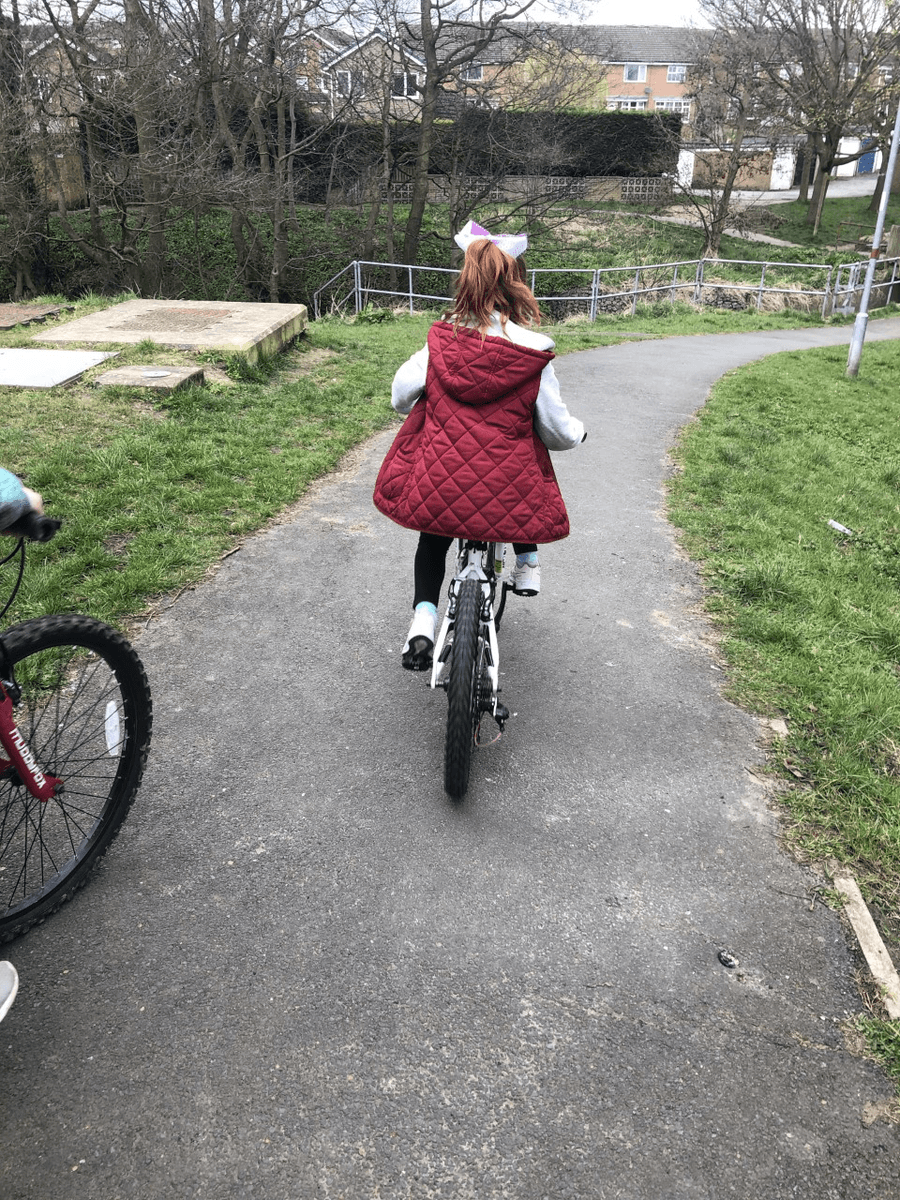 Josh enjoying some painting activities...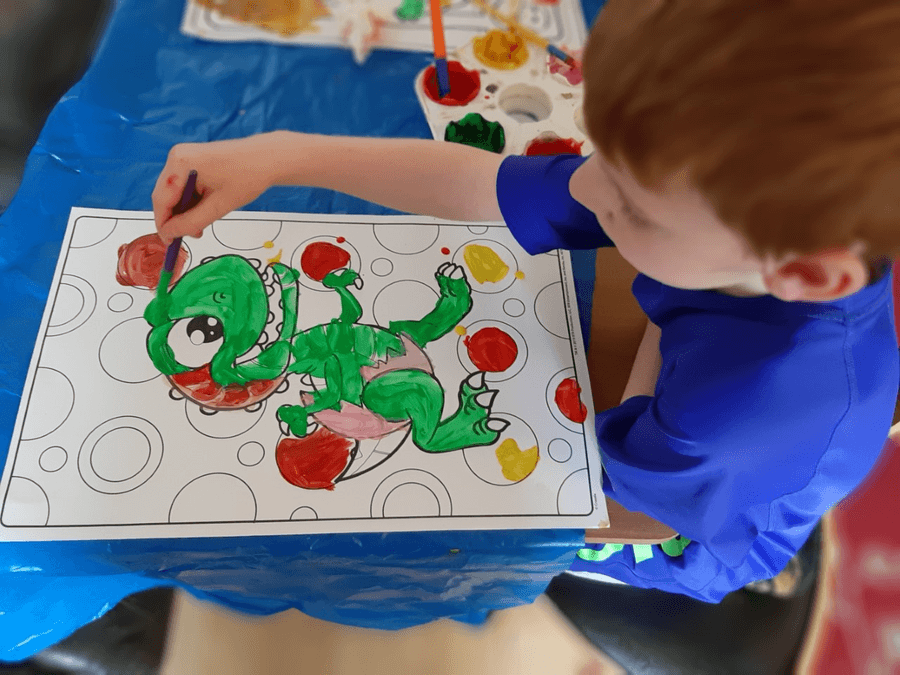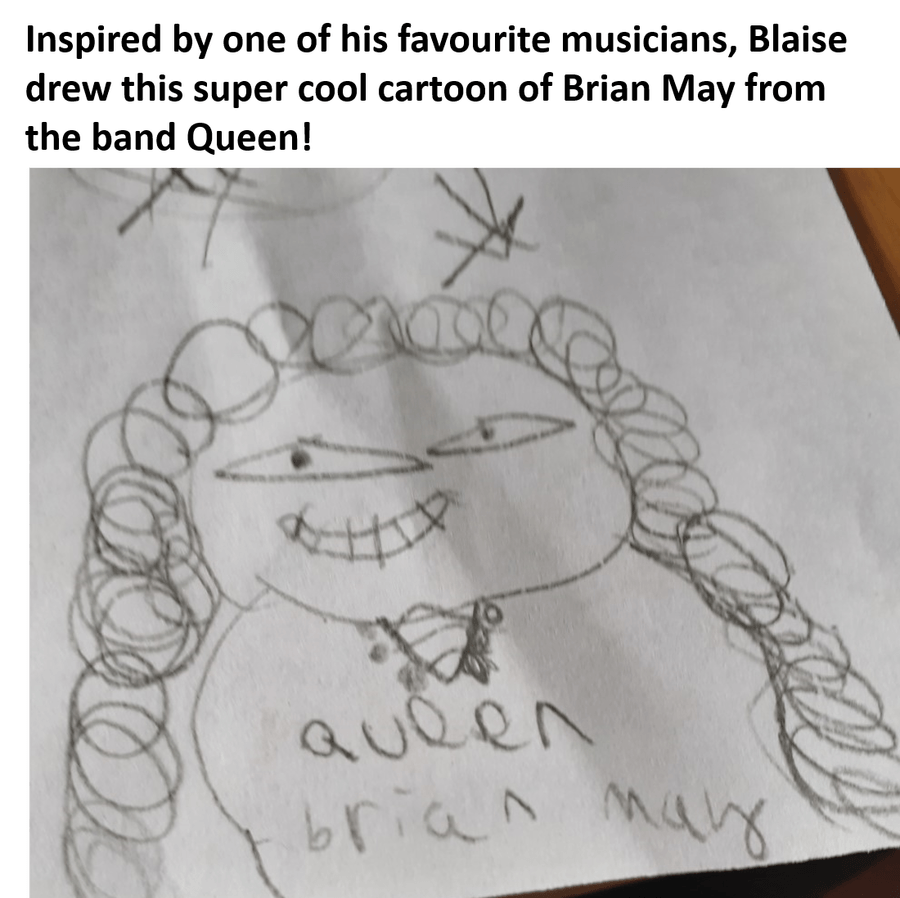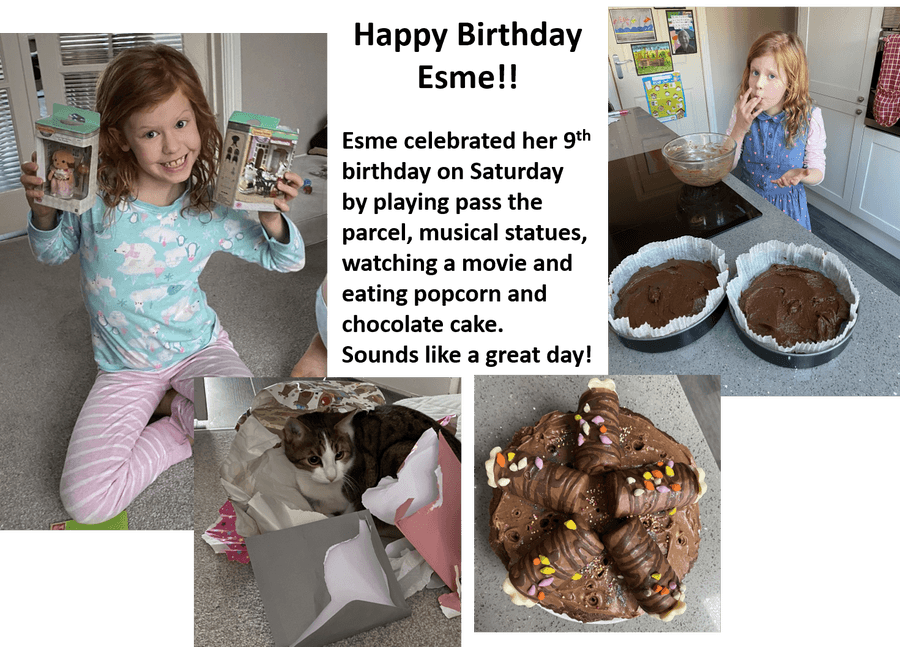 Alfie fully focussed while building using his Gravitrax...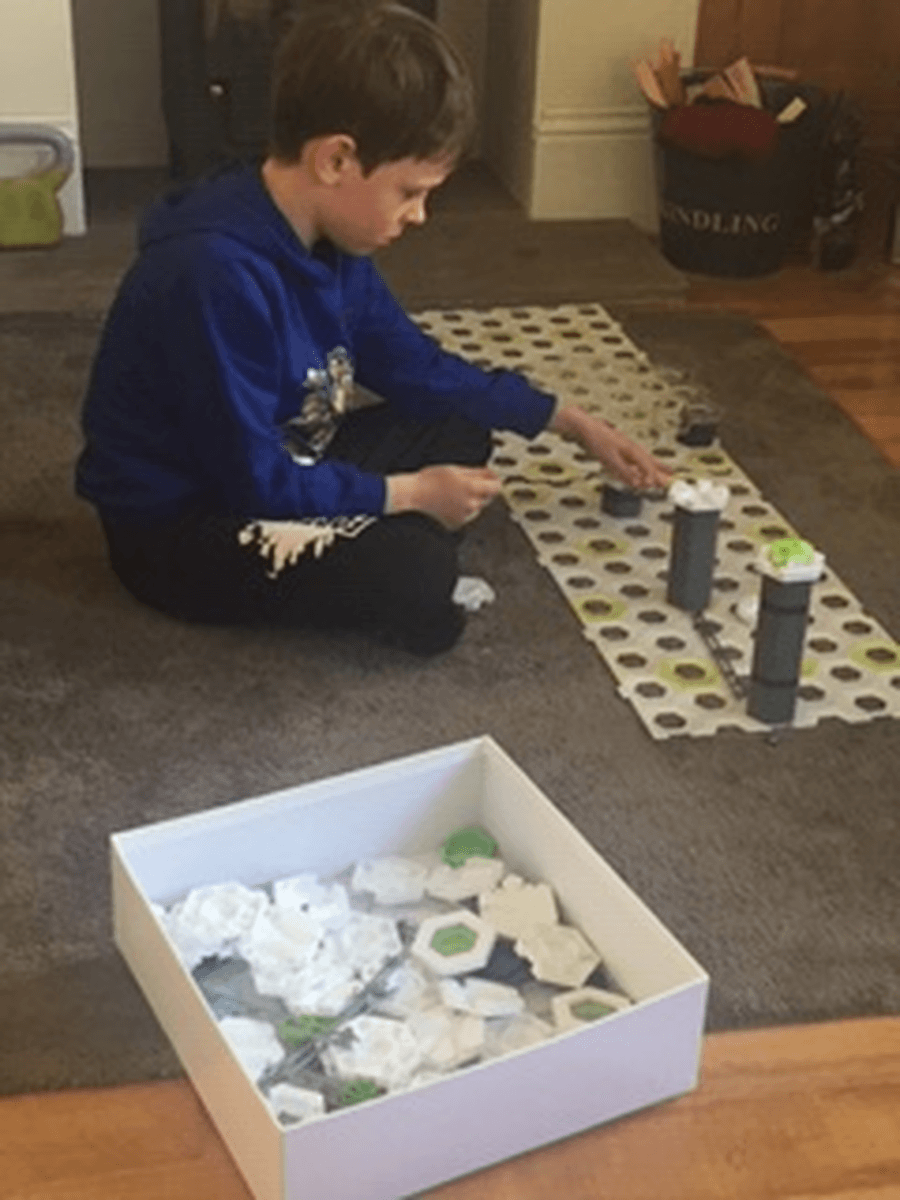 Esme adding to the rainbow trail and giving us some great advice to KEEP SMILING !!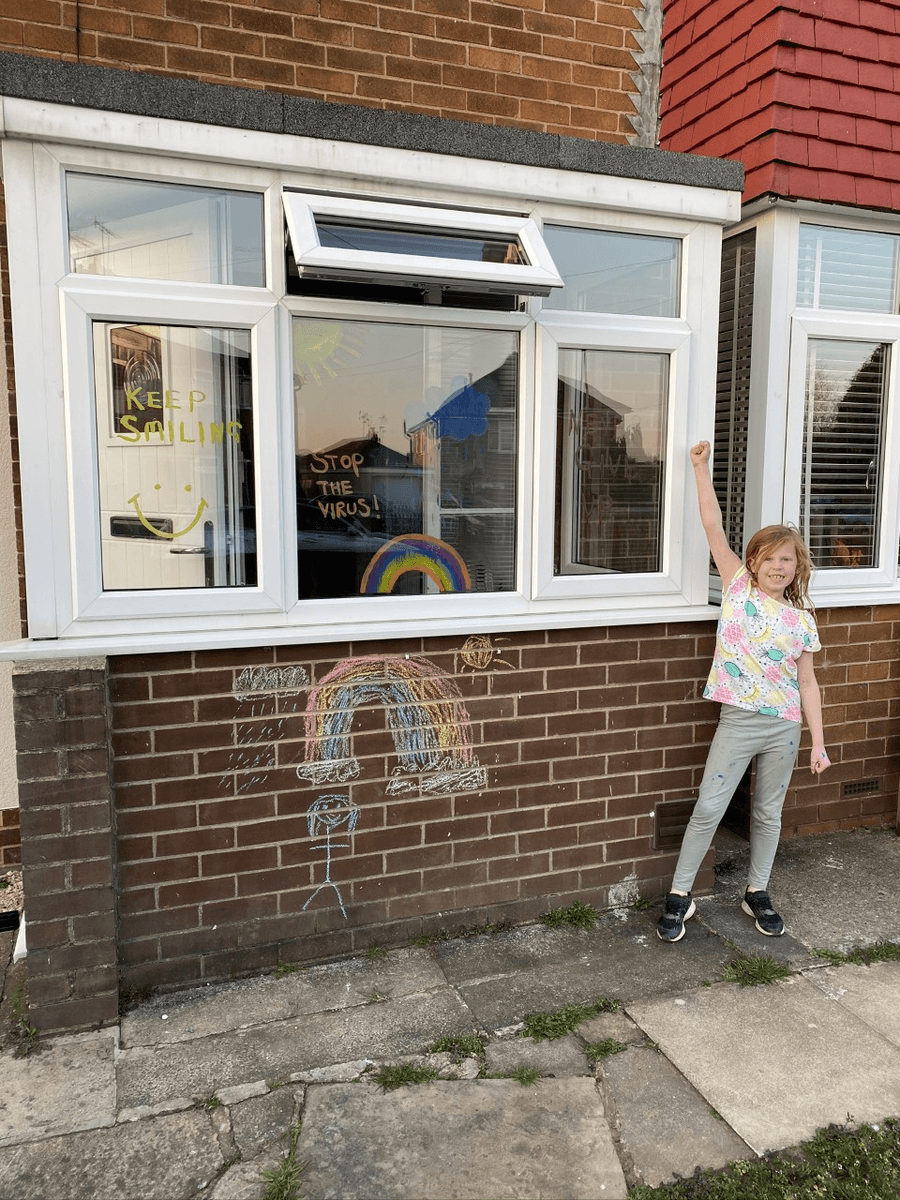 Izzy taking on one of the #PEwithMrSowerby challenges! Way to go Izzy! That was a tough one!
Another participant in the 30 day Lego Challenge: Jacob created a Star Wars themed backdrop with Lego spacecraft. Such a great idea!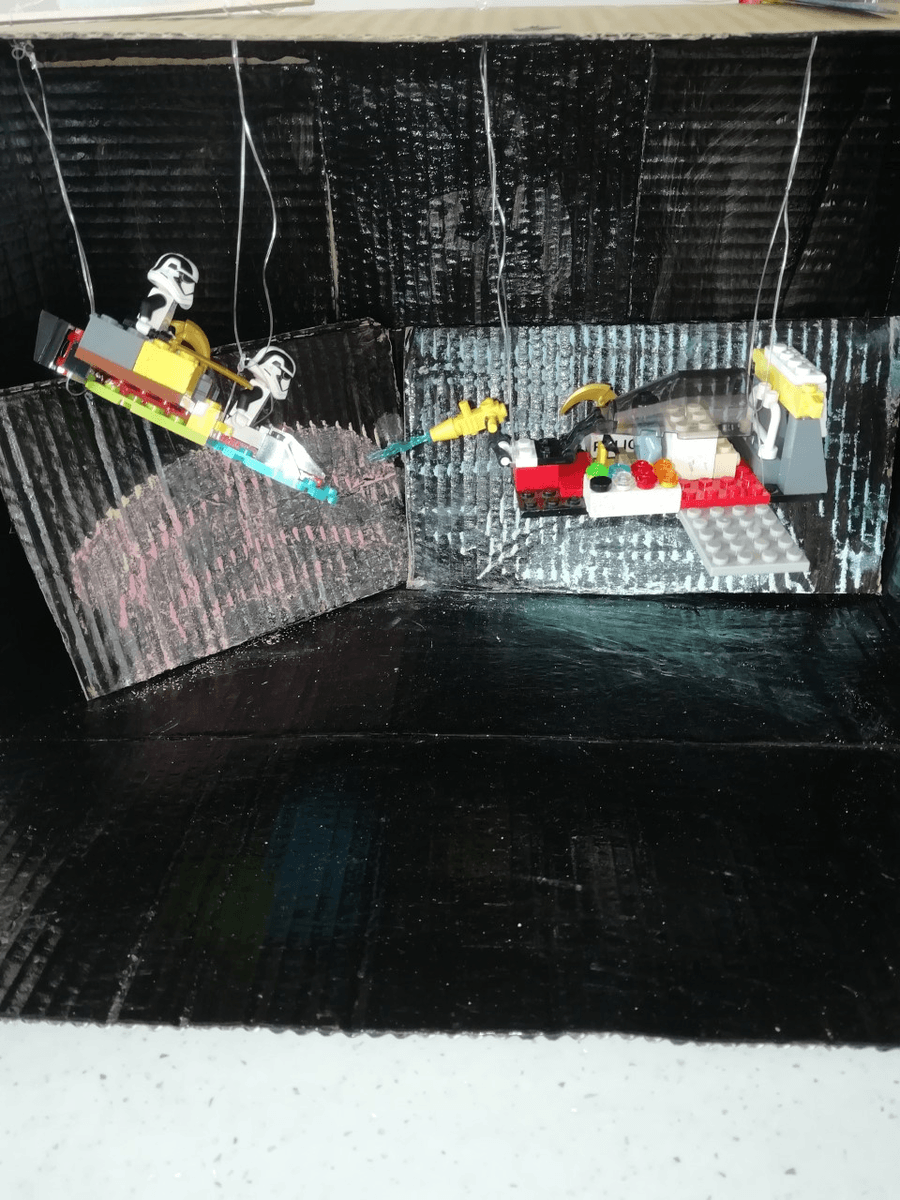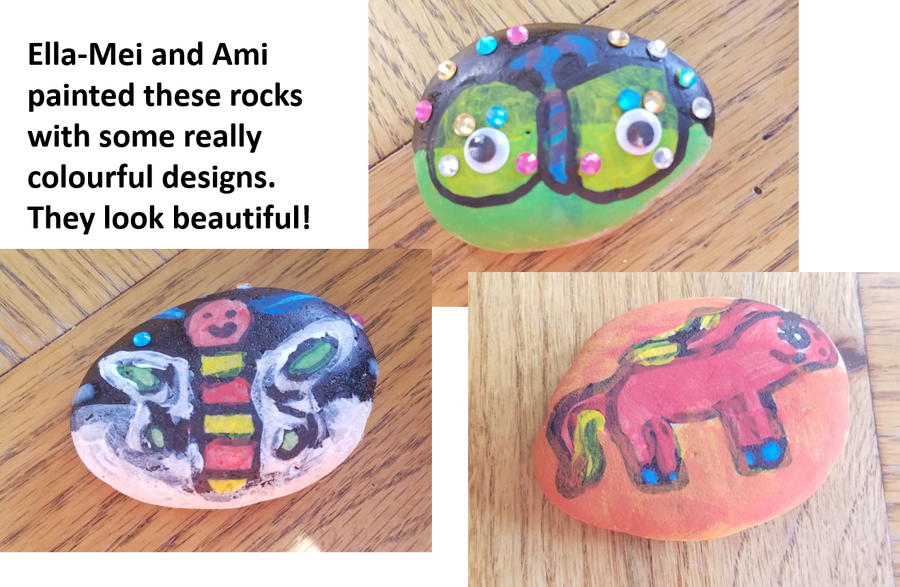 Catherine taking some time in the day to have a go at some of our maths learning.
Great work Catherine!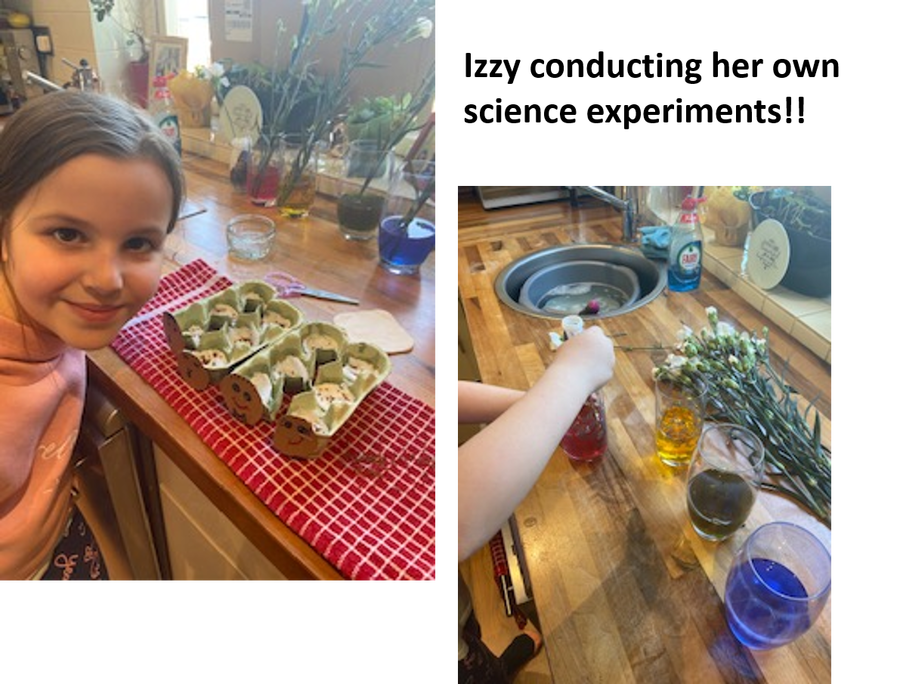 Ella out in her garden doing some planting: