New Starters for Reception Class
Welcome to Coppice Valley Primary School
Below are a series of videos to help you prepare for a smooth transition to our school.
The intent for our children is to enter the next stage of their education ready to tackle new challenges with confidence and a positive mindset. Please share these videos with your child.
If you would like to share any videos to help us get to know your child please do so via Tapestry.
Please don't hesitate to ask questions. This can be done via Tapestry or our Oak Class email.
oak@cvps.rklt.co.uk
We can't wait to meet you all.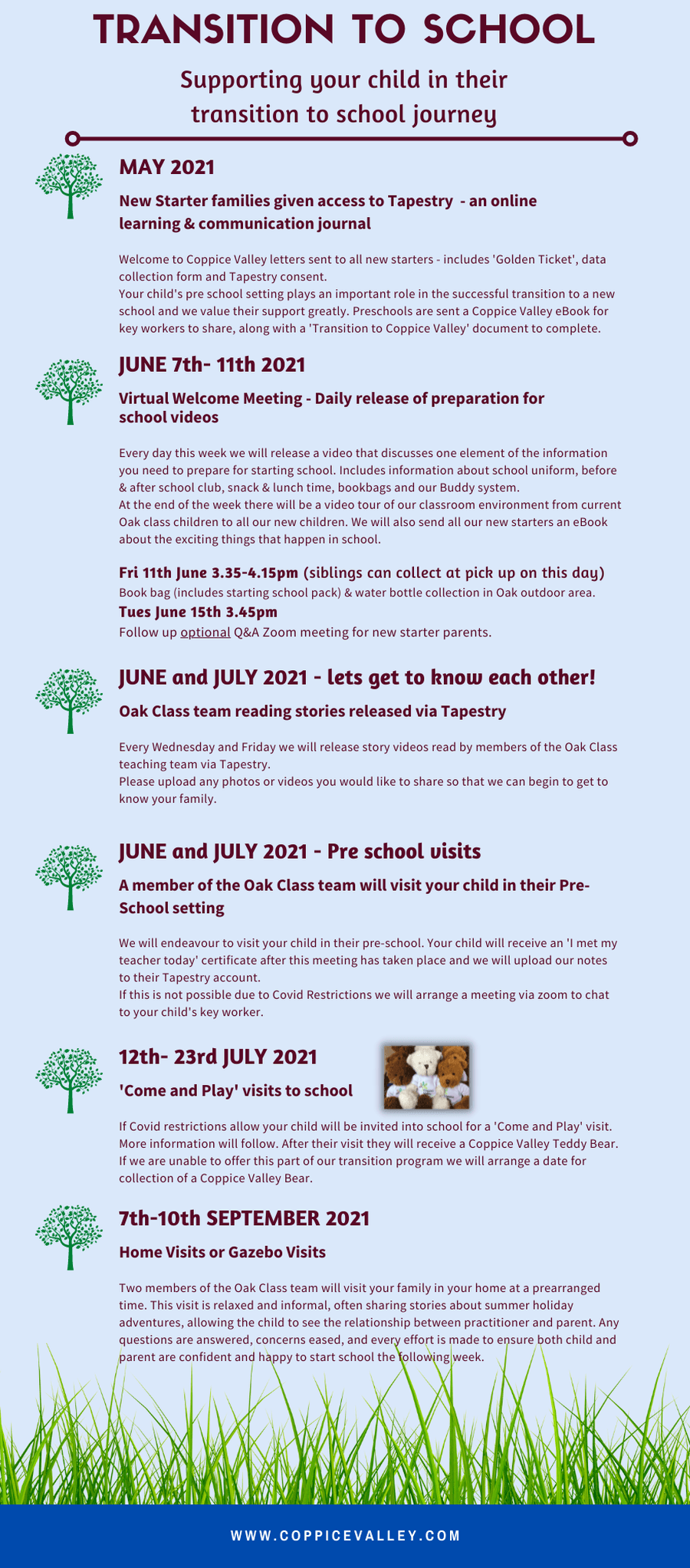 Below is the presentation for our welcome meeting.
Below you find our eBook to share with your child. You can use this to help prepare your child for school.
Here is a video made by current Oak class children especially for all the new starters...
A Virtual Welcome Meeting
Focus 1 - Coppice Valley School Uniform
Focus 2 - Breakfast and After School Club
If you have any further questions please don't hesitate to contact Mrs Batty and Mrs Haddington at the breakfast and after school club email address - bas@cvps.rklt.co.uk
Focus 3 - The Buddy System
Focus 4 - Snack and Lunchtime
School bookbags can be collected Friday 11th June 2021 between 3.35 - 4.15pm