Anti-Bullying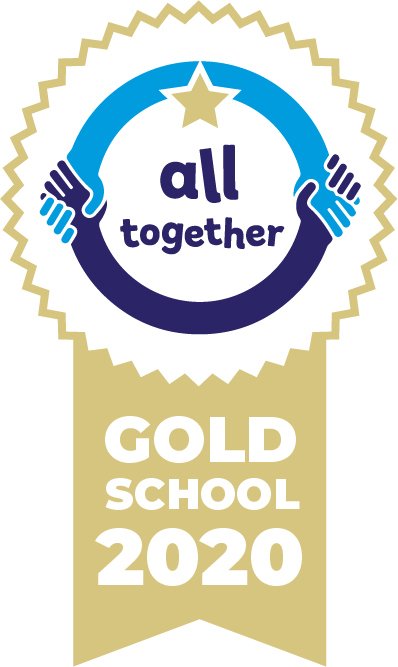 Here at Coppice Valley, we take a proactive approach to this important subject by teaching children about Anti-Bullying.
Incidences of bullying are very rare at our school, but even so, we think it is very important to educate all children about the importance of kindness, respect and self-esteem. Our school values guide our teaching and response to bullying:
Brave: all children will learn to report bullying to a trusted adult if they see or experience bullying. They will learn the confidence to speak out. If they cannot tell an adult, a trusted friend may be told. All children will learn that they must pass this on to an adult.
Curious: all children will learn what bullying is, its various forms and how to recognise it. They will learn the difference between bullying and falling out with their peers or a one-off act of unkindness which is not repeated.
Kind: all children will learn what it means to be kind and how to show kindness to others. They will learn that doing the right thing can be an act of kindness towards others, even if it is hard to do i.e. reporting a friend who is bullying.
We are a core member of the Anti Bullying Alliance and participate in their All Together Now learning programme, as well as Anti Bullying Week.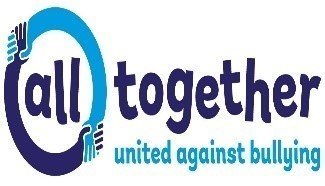 You can find out more about the Anti Bullying Alliance here.
If you are worried that your child is being bullied please speak to your child's teacher. We have a clear policy and procedure for dealing with bullying which you can read in full below. The leaflet below (available as a paper copy in the school entrance) also gives you an overview of our support.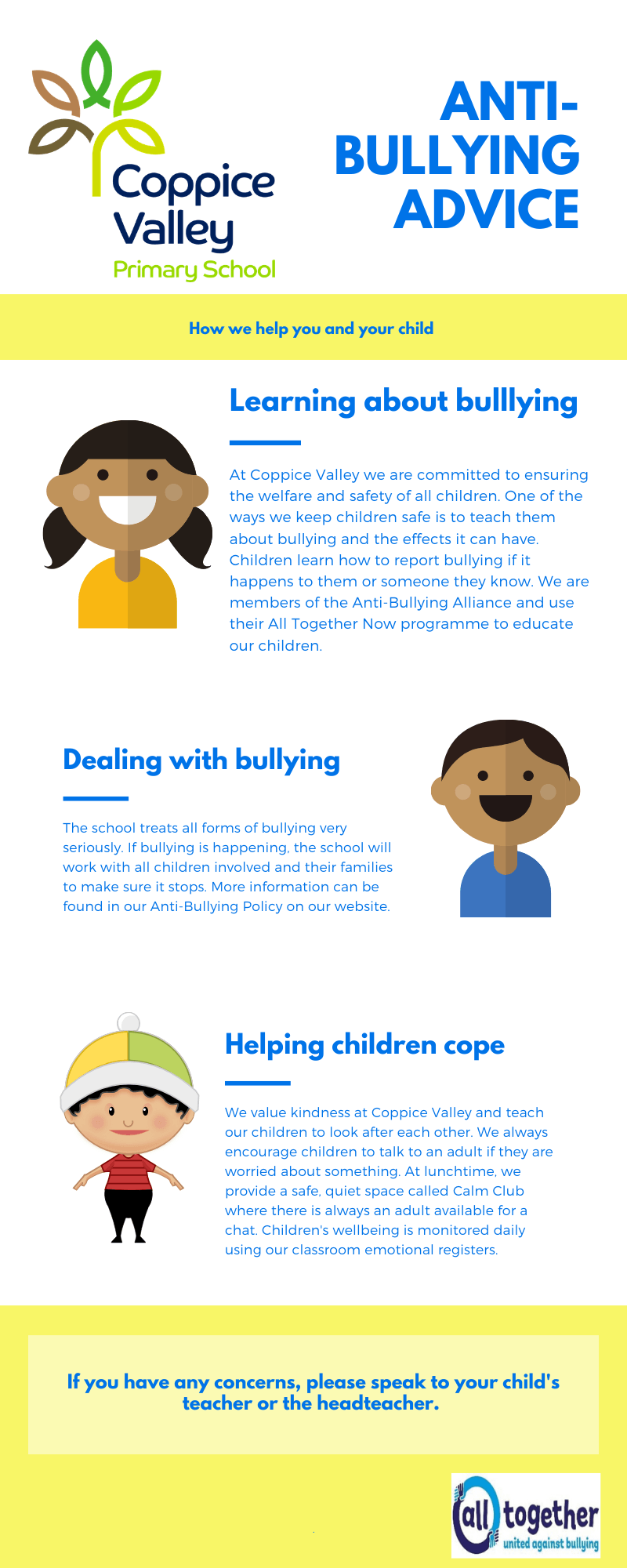 Read our Anti Bullying Policy here