Food & Snacks In School
We teach our children how to make healthy choices in our Science and PSHCE lessons We also have lessons in cooking and baking as well as growing fruit and vegetables in our school gardens. Our policy towards packed lunches and snacks in school reflects this approach to healthy eating.

School Meals
Our meals are provided by Red Kite Caterers. Each day children can choose between 3 delicious and nutritious options.
Red Kite caterers source their ingredients as ethically and locally as possible, bearing in mind use of plastic and food miles. Most children choose school dinners because they are so good. Our dinners are made to the School Food Standards.
Meals are free for children in Reception, Year 1 and Year 2. Parents of children in Years 3, 4, 5 and 6 must pay for school meals in advance using ParentPay.
Universal Infant Free School Meals (UIFSM)
The government provide free meals (UIFSM) for all children in Reception, Year 1 and Year 2. You do not need to apply for these, they are automatically provided. If you think you are eligible for free school meals, please do apply for them, even if your child is getting UIFSM because the school will receive additional funds for children's education.
Free school meals are available to children whose parents receive certain benefits. To apply for free school meals, click here. If you need any help with the form, please call Mrs Taylor or pop into the office.

You can claim free school meals if you receive one or more of the following benefits:
- income support;
- income-based Jobseekers' allowance;
- income-related employment and support allowance;
- income-based and contributions-based JSA or ESA on an equal basis;
- child tax credit, provided you are not entitled to working tax credit, and have an annual household income (as assessed by HM - Revenue and Customs) that does not exceed £16,190;
- support under part VI of the immigration and asylum act 1999;
- guarantee element of state pension credit; or
- universal credit - during the initial roll-out of the benefit.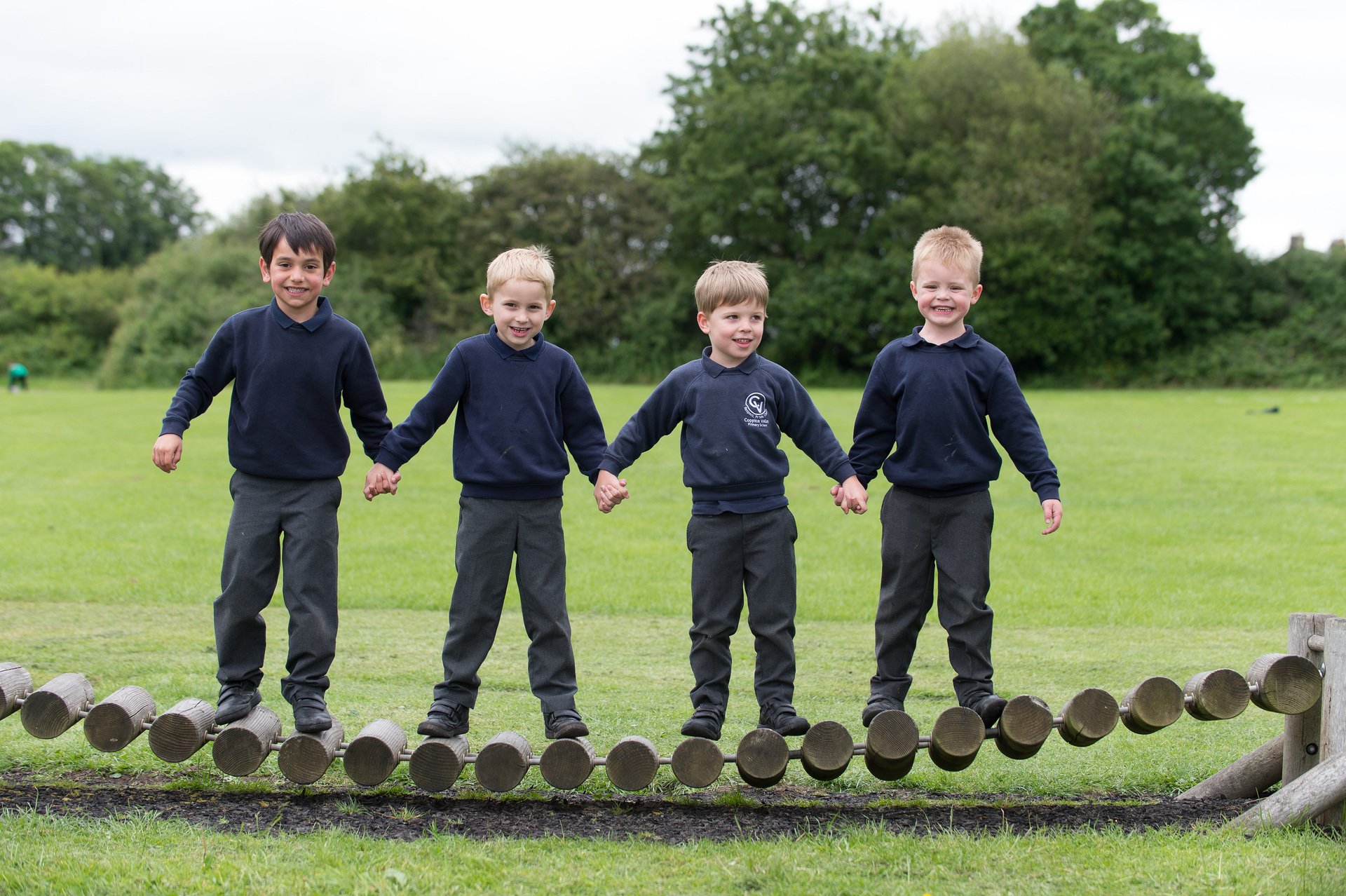 Packed Lunch Contents Advice
Developing and encouraging healthy eating habits in childhood can influence health and well-being in later life. Please help us to promote healthy eating when thinking about the contents of your child's packed lunch.
Put in a sandwich with a good protein source (meat, fish, cheese, vegetarian-meat substitute) is a better choice for energy to learn, muscle and brain development.

A good balance of protein, healthy carbohydrates (wholemeal bread, pasta salad, rice salad) and fruit/vegetables and minimal refined sugar snacks and drinks help ensure your child has all the energy they need to have a great afternoon at school.

Please do not send your child with fizzy drinks, glass bottles/containers (can shatter) or chocolate bars.

You can find ideas for healthy packed lunches at www.nhs.uk/change4life/recipes/healthier-lunchbox
Snacks
Snack times take place in classrooms before our morning playtime. at 10.30 am approx.

We encourage all pupils to have a healthy snack, to help keep their energy levels up until lunchtime.

To be as safe as possible, pupils sit down to eat.

Fruit is available free of charge to all KS1 children.

KS2 children need to bring in their own healthy snack from home.

Children may bring a healthy snack to eat such as cheese, fruit, vegetables or low sugar cereal bar.

Please do not send chocolate, biscuits or messy or time-consuming snacks i.e. yoghurt with spoon, as children eat their snacks at their desks for just 5 minutes before going out to play.
Birthdays/Celebration Foods
On occasion, children bring sweets from home to share on a special occasion i.e. birthday. We recognise that a healthy lifestyle is about balance, occasional treats and celebrating special times together. Pupils may bring sweets to share with their class, however we ask that the sweets/chocolates are pre-packaged ones that can be handed out at the end of the day. Children are told to ask their parents/guardians permission before eating the treat. Please do not send in birthday cakes as staff cannot safely cut and hand these out to pupils with possible cross-contamination and allergen-risks.
PTA events i.e. discos and cake sales operate under the same philosophy of occasional treat food. Parents are usually present or know in advance what food that will be served so they can help their child make informed choices about which foods to have.