School Rules & Behaviour
Our rules are very simple and reflect our values - brave, kind and curious.
At Coppice Valley, we believe in the power of positive relationships between children and adults. We value every child and praise them for their positive attitudes and characteristics. When children need correction about their behaviour choices, we provide direction about how they should behave and why.
You can read our full behaviour policy on our Policies page.
Below is our child-friendly version of our behaviour policy.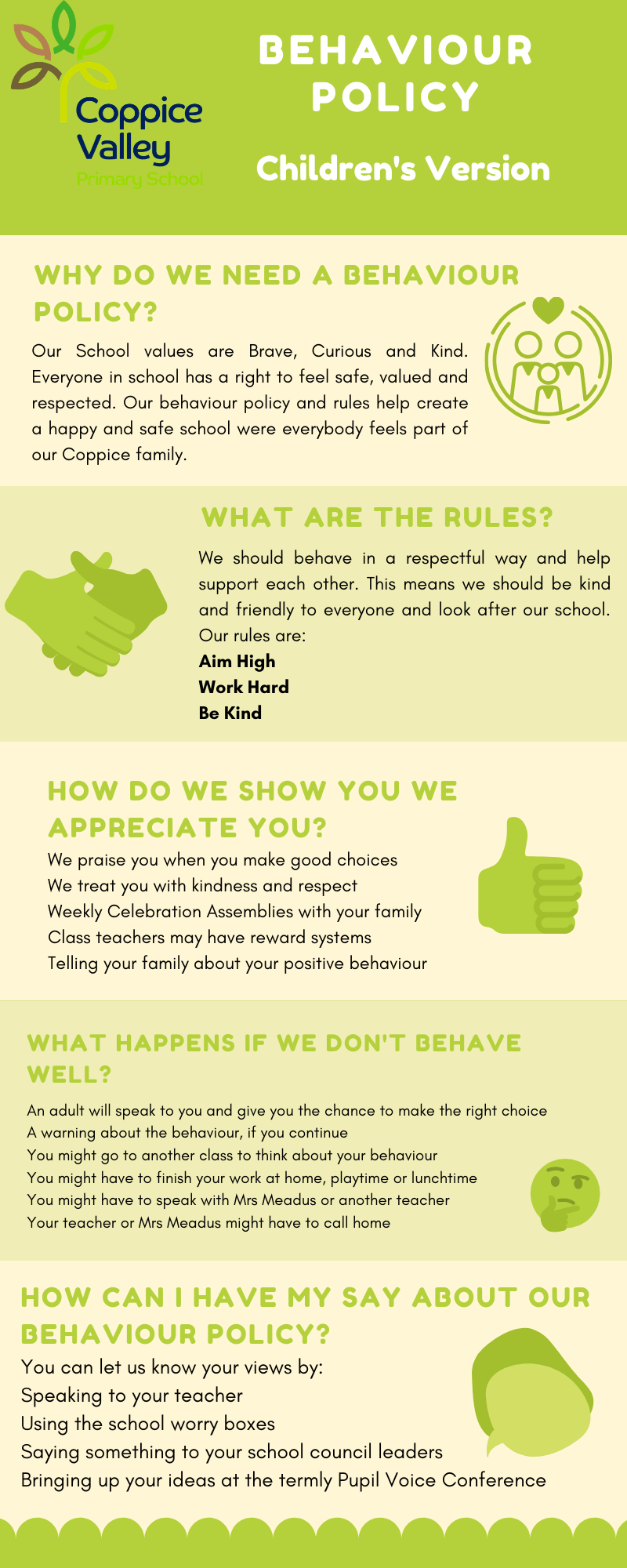 We use these posters around our school to remind everyone about our rules.